Becton graduate visits alma mater to speak about military, NASA career
Mr. Manny Antimisiaris, a research pilot for NASA in Southern California, visited his alma mater, Becton Regional High School, on June 5 to speak to the students about his impressive career. He also delivered the keynote address at Bergen County's Annual Valedictorian Recognition Breakfast at the Fiesta in Wood-Ridge earlier in the day.
"It was an absolute pleasure to host Mr. Antimisiaris at our school," said the high school's principal, Dr. Sforza. "It is also worth mentioning that he has an extremely positive and congenial personality."
After graduating from Becton in 1979, Mr. Antimisiaris attended Rutgers University as a psychology major and participated in the ROTC program with flying always on his mind. "I was not a straight 'A' student, but I had this passion to fly," he said.
The NASA employee then joined the United States Air Force Reserves and was commissioned as a second lieutenant in 1983. While in the Air Force, he piloted B-52 bombers and the E-3 AWACS on more than 40 combat missions during Desert Storm.  His final assignment consisted of working on drones.
Since then, he concluded his military career as a reservist and moved on to being a research pilot and navigator in the Flight Crew Branch at NASA's Armstrong Flight Research Center located in Edwards, California.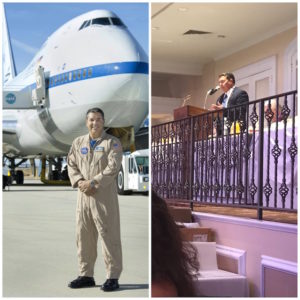 Mr. Antimisiaris then started working at NASA as a systems safety engineer and eventually transferred to NASA's flight operations as a navigator. Currently, he is one of the pilots of the highly modified Boeing 747SP that serves as the platform for the Stratospheric Observatory for Infrared Astronomy flying observatory (SOFIA).
SOFIA was a former Pan American World Airways plane converted to have a 40,000 lb. telescope mounted on it. The telescope uses infrared technology to collect information for deep space astronomy, such as how planets form and how stars die. SOFIA takes off at sunset with a 14-30 crew team approximately three to four times a week, and the operational cost of each flight is one million dollars.
Last but certainly not least, Mr. Antimisiaris also flies NASA Armstrong's Beechcraft B200 King Air and is a mission navigator on the NASA's DC-8 airborne science flying laboratory. He strongly encouraged Becton students to apply for an internship at NASA, since many spots for the opportunity go unclaimed.
"
He proved to our students that anyone can reach for the stars…
— Mrs. Clarke
"I am very proud of Mr. Antimisiaris for his success as a NASA pilot and appreciate the time he spent at Becton Regional. He proved to our students that anyone can reach for the stars, both figuratively and literally, after they graduate from high school," stated Becton Superintendent Mrs. Clarke.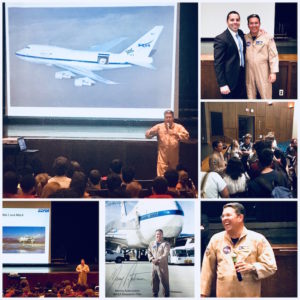 "He has been an absolute pleasure to work with since the beginning talks of his visit one year ago," said Dr. Sforza. His willingness to come all the way from California and take time out of his busy schedule to give back to the students at his alma mater is admirable. We thank and appreciate Mr. Antimisiaris for providing our school community with a memorable experience."
About the Contributor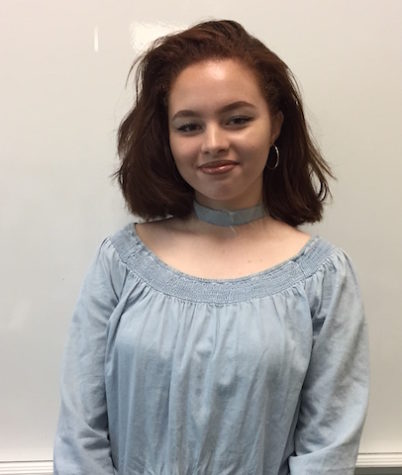 Sarah Bourouf, Staff Writer
Sarah Bourouf is an ambitious student who participates in many school and community extracurricular activities. She enjoys keeping herself busy with work...