Senior Jimenez completes hands-on internship at Becton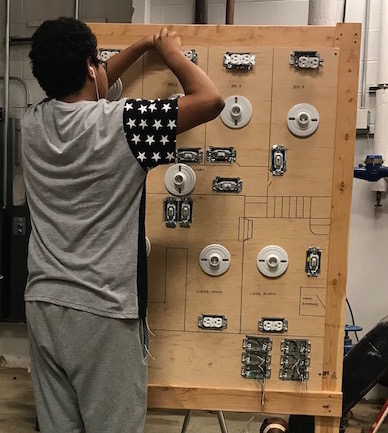 Senior Fabrizio Jimenez has successfully completed an internship while assisting Becton's custodial staff during the 2017-2018 school year. In addition to being an intern, the Becton senior has worked alongside the staff during the past two summers as a paid employee.
"Fabrizio has been a great help this past year as an intern, and the same goes for when he is working for us over the summer break. He effectively helped us out with maintaining the mechanics and electrical wiring of Becton, and we will be hiring him again next year," stated Mr. Phil Caputo, Supervisor of Buildings and Grounds.
During his internship, Fabrizio has also been shadowing the Becton custodians and working closely with them on various tasks. A notable example is completing the process of the 'spring startup' on the roof of the building in order to activate ventilation and air conditioning for the warmer months. He also helped maintain the heating during the winter. "At this point, I feel very comfortable being around and working with the staff at Becton," he said.
Furthermore, during his internship, the Becton senior was tasked with wiring a model house, which was plotted on a board. "He successfully implanted and wired electrical boxes, switches and receptacle lighting," stated Mr. Caputo. 
"
Mr. Caputo mentored me until I was able to effectively understand it…"
— Fabrizio Jimenez, Class of 2018
"I'm very glad that I managed to complete it," said Fabrizio. "I have learned the various ins and outs about the basic electrical wiring in a typical house. I started learning about it in the latter half of the second marking period. I wasn't aware of the complexity at first, but over time, Mr. Caputo mentored me until I was able to effectively understand it, and that allowed me to pull through and complete the project."
Mr. Caputo commented that Fabrizio did an "excellent job" with wiring the model house, and he will be presenting it to the rest of the staff in the media center sometime soon." 
"Mr. Caputo and the custodial staff have taught me a lot these past couple of years, and I am looking forward to working with them again over the next summer break," said the senior intern.
About the Writer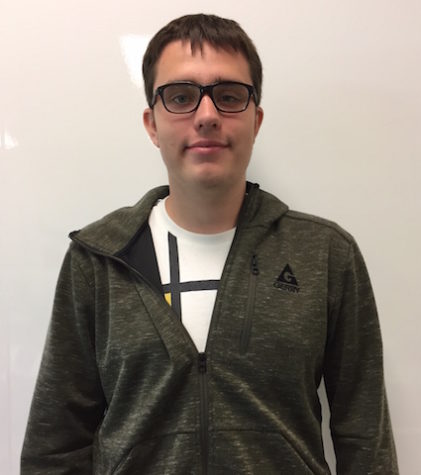 Konrad Messyasz, Staff Writer
Konrad is into drawing and making art and is able to effectively provide quality in that subject matter. He enjoys playing video games, and he is intrigued...