School Nurse Ms. Dumansky set to retire this June
After working at Becton Regional High School for 12 years, School Nurse Ms. Linda Dumansky has announced her retirement.
"I decided to retire now so that I can spend more time with my family and my two new grandchildren," the school nurse said. "I would also like to do some things that I might not be able to do when I get really old," she stated jokingly. Though she enjoys the job she has, she is looking forward to retirement and "not getting up early in the morning."
Ms. Dumansky is highly respected by her colleagues, and according to Becton Principal Dr. Sforza, she is truly one of 'Becton's Best' staff members of all time. "She always impresses me with her ability to work collaboratively with all colleagues along with utilizing her strong knowledge of school nursing best practices. She has always gone above and beyond to provide the best nursing care for students and staff."
Ms. Dumansky mentioned that she will miss being in the presence of the students' energy, adding that it keeps her young. She will also miss the staff and students who brought meaning to her work and life. 
"
She has always gone above and beyond…"
— Dr. Sforza
"Everyone has been so cooperative and helpful at Becton. The teachers, custodians, counseling staff, CST, administrators and administrative professional staff have all been wonderful to work with. But I must say, without the terrific gym staff I have worked with, my job would have been more difficult, especially the screenings."
Overall, a typical workday for a school nurse can be made up of a variety of circumstances. "My days are not entirely predictable. They can be very busy with students stopping in my office, completing health screenings and sports physicals and filling in paperwork…lots of paperwork. In addition to all of this, there can be emergencies or just a student or staff member who needs to talk," she said.
Before entering the work field and becoming a certified nurse, Ms. Dumansky followed a path that she describes as 'atypical' in order to meet her goals. "I did not take the usual route to become a nurse," she stated. She graduated from the University of Delaware as a family and consumer economics major and then went to the Mountainside School of Nursing located in Montclair to receive her nursing diploma at a later stage in her life when she had three young children.
"It took me about five years to decide what career to pursue when I decided to return to school. When I became a nurse, school nursing appealed to me because I liked being in a school setting as well as working in the medical field. I also love helping people. In addition, the hours were better for my family," she explained. In the end, when she went back to school to earn her school nurse certificate, she was also working at Jersey City Medical as a Level II neonatal nurse. Before working at Becton, Ms. Dumansky was a school nurse for eight years at Belleville High School.
"Ms. Dumansky has a very calm and soothing demeanor, which is greatly appreciated in times of emergency. I feel that teachers and students alike will miss her dearly," stated Superintendent Mrs. Clarke.
"Although she labors quietly, her accomplishments and caring professionalism do not go unnoticed. What I will miss most from working alongside Mrs. Dumansky is her congenial personality and the delicious jelly donuts that she brings me every so often from Styertowne Bakery in Clifton. I wish her a very healthy and happy retirement. She will truly be missed at Becton Regional High School," said Dr. Sforza.
About the Writer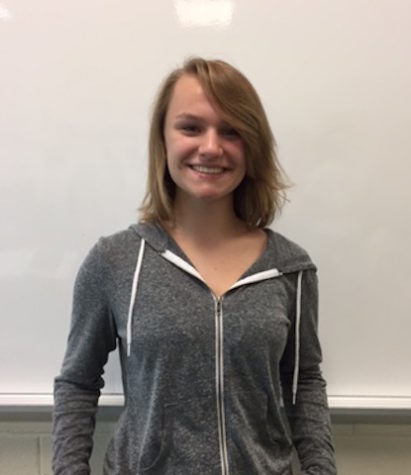 Maya Dobrygowski, Staff Writer
Hello, my name is Maya, and I'm a junior here at Becton High School. I'm a pretty straightforward individual and don't have anything too crazy about...