Varsity baseball players set strong personal goals, credit coaches for success
With a winning record to date (4-3) and 3-3 in the league, the Becton Boys Varsity Baseball Team is off to a nice start.
Teams that the boys have won against this month alone include Tenafly (2-1), Weehawken (9-2), Hasbrouck Heights (7-2) and North Arlington (16-4). The next game against Saddle Brook High School will take place on April 20.
"I'm looking forward to leading the team," said Senior Captain Michael Bolwell who has 13 RBI's to date. "My hope this year is to play the best I possibly can and encourage the team to do the same." As for Michael's personal goal, he noted that he would like to give his team a chance to win every time he pitches and for himself to get on base as many times possible when he is hitting.
Senior Captain Joseph Emerson, who has scored 16 runs so far, mentioned that coming back from surgery, he would like to be as sturdy as he can on the field along with getting back on base in every way possible.
Another highlight is the faith that the boys have in their coaches. "Throughout the years that I played here, my coaches have highly impacted the team in positive ways. The most positive way I feel they impacted the team was by getting close with us, getting to know who we all are, and in turn, making us feel more comfortable with not only them but our teammates as well," explained Senior Anthony Ranne. He commented that his overall goal for the 2018 season is to improve his batting ability and control over the direction the ball goes in order to get base hits.
In addition, Sophomore Matthew Perine commented, "The coaches have helped me become more mature and attain more experience by telling me to learn from my mistakes, their mistakes and everyone else's mistakes. By doing that, I have gone through a very positive learning experience that has helped me tremendously as a player and as a person." Furthermore, Matthew believes that the team has a lot of individual talent and if they focus on putting it all together, he is positive that they will be just fine this season. "If we play to our full potential, we can be one of the best teams in the league and maybe even more," he said.
"I feel very confident, and feel like we can do damage on the base paths this year. In my opinion, aside from the minor errors that every team initially makes, we're off to a great start," remarked Junior Trevor Deliantis.
About the Writers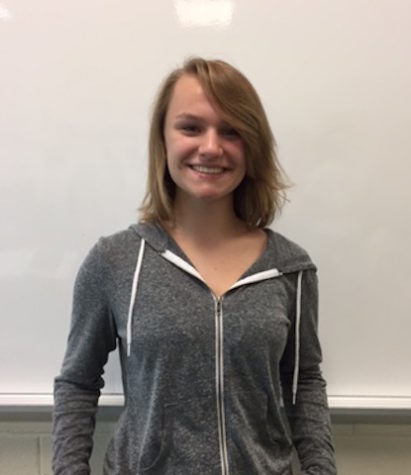 Maya Dobrygowski, Staff Writer
Hello, my name is Maya, and I'm a junior here at Becton High School. I'm a pretty straightforward individual and don't have anything too crazy about...
Brandon Vargas, Staff Writer
Brandon Vargas is a student athlete living in Carlstadt. He loves to play basketball for the varsity team and play soccer and football with friends. As...