Senior Yoo earns Most Valuable Judge Award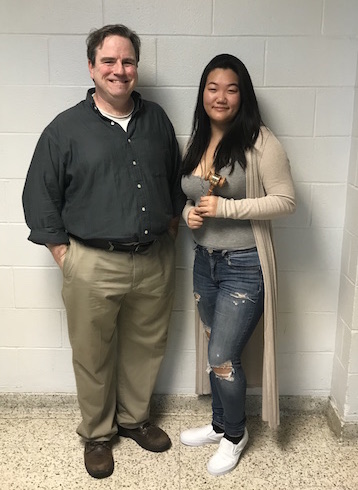 As part of the Becton Debate Team, Senior GaHyun Yoo has earned the title of Most Valuable Judge. This award is granted to debate judges that reflect neatness in their writing and fairness in their scoring as well as detailed and beneficial advice to fellow debaters. The Becton senior was chosen for the award out of approximately 25 to 30 judges.
GaHyun joined varsity debate last year, and although her first year as a debater was described as being "tough," she adapted rather quickly to the expectations brought upon her.  She immediately won an award during her third time judging last year.
Eventually having received a second award, she stated, "I was extremely proud of myself and felt as though I've earned a spot as an honorable member of debate."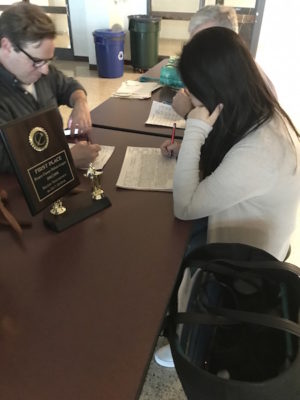 Debate and judging has also helped strengthen her skills as an individual. "I've really mastered multitasking between writing and listening. To be a judge, you have to be quick and contribute meaningful information to the debaters."
The award symbolizes much to GaHyun because she mentioned that it is an honor to be recognized with the amount of experience that she has gained to date. At the conclusion of her senior year, she will truly miss her fellow debaters and coach, Mr. Carr. She noted that they all have helped her along the way to understand the skills needed to be a successful club member.
Mr. Carr said, "All of my judges are the best in the league. I am beyond proud of GaHyun's hard work, dedication to debate and her journey in becoming a judge."
Overall, GaHyun has made an obvious impact in her role in debate. She continues to make a difference in her community by being president of the Horticulture Club, vice president of the Political Science Club and a member of Math League.
About the Writer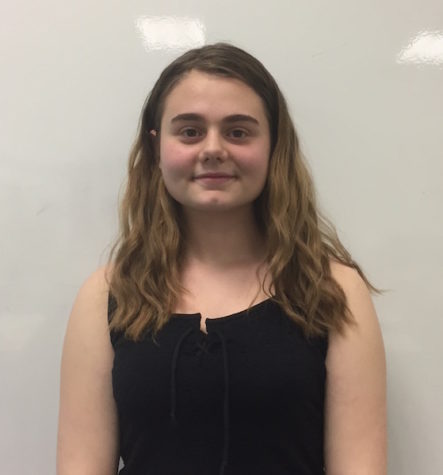 Cindy Muco, Staff Writer
My name is Cindy, and I'm a junior attending Becton. I absolutely love science. From astronomy to biology, I can last hours talking about science. I also...