Senior Kuc recognized for his soccer skills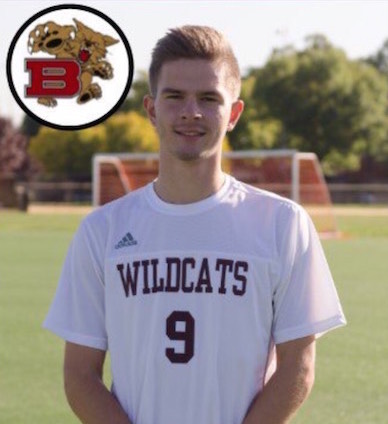 Senior Rafael Kuc has been named an All-NJIC Meadowlands Division First Team Forward for being one of the top players in the division. Because of his performance, the senior athlete was chosen by coaches in this division from all the teams Becton has challenged throughout the season.
Rafael scored 28 goals and had 10 assists throughout the 2016-2017 season and was also named a captain of the varsity team.
Co-captain and Second Team Midfielder Tomasz Mierzwa stated, "I am really proud of Rafael for getting this award. He should be really proud of this accomplishment."
Rafael was made aware of this adulation by his soccer coach.  "I always tried my hardest each game no matter who we played. The award means a lot to me. It's nice to know that my hard work has paid off," he said.
Becton Athletic Director Ms. Giancaspro noted how Rafael has excellent ball skills. "He is also very dedicated, coachable and shows great sportsmanship," she added.
The North Jersey Interscholastic Conference (NJIC) is an athletic conference for high school students.  There are 36 public and private high schools that are part of it and 27 schools are from Bergen County, six are from Passaic County and three are from Hudson County.
The NJIC is divided into 4 divisions: the Colonial Division, the Meadowlands Division, the Patriot Division and the Liberty Division.