Becton Robotics Club continues to sharpen its STEM skills
Hang on for a minute...we're trying to find some more stories you might like.
The Becton Robotics Club, also known as the Bectobots, has been very active this year leading up to their first competition, which was held on Saturday, December 16, at the PAL Recreational Center in Parsippany against Lodi and Wood-Ridge.
"While we did not win anything (at the competition), it was a very impactful experience, and the members of the Bectobots have learned a lot," stated Robotics Adviser Mrs. Mackanin.
"Since the Bectobots are actually competing this year, the loyalty and competitive nature has raised the productivity and overall results so far compared to previous years.  The members are learning a lot as well. They are learning programming, building, and they have also begun learning about marketing, so we can later begin fundraising to help support the team," explained Mrs. Mackanin.
The Bectobots will be attending more competitions later on in the year, and the schools they will be competing against will consist of almost every robotics high school club throughout northern New Jersey.
The group of future programmers is also being trained by robotics club members from Pascack Valley High School. The northern Bergen County club has won national robotics competitions across the United States. They visit once every week to mentor the Bectobots.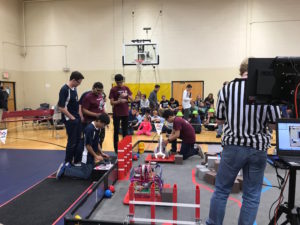 There are currently twenty members in the Becton Robotics Club this year. "Compared to previous years, it is a lot more," stated the adviser.
The club consists of teams who work together, and this year there are engineers who design the robot, mechanics who build the robot and programmers who use computer language for the robot to follow commands.
"Some of the best and most influential members this year are the members who have been a part of the team and have supported it for three years now. They are Dhwani Kanani, Bhargin Kanani, Austin Kim, Dylan Valenzuela, Jacklyn Sewastianowicz and Gene Lee," mentioned the club adviser.  

About the Writer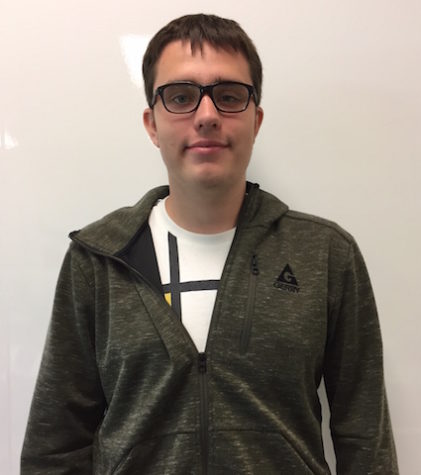 Konrad Messyasz, Staff Writer
Konrad is into drawing and making art and is able to effectively provide quality in that subject matter. He enjoys playing video games, and he is intrigued...