NHS members help Becton students 'ketchup' on their work
Hang on for a minute...we're trying to find some more stories you might like.
Many students may find themselves struggling with a certain subject, but they may not know how to ask for help or may not necessarily feel comfortable in asking, so the "Ketchup Lunch Session" has been created so interested students can report to the media center during the common lunch to receive additional academic attention.
When Teacher's Aide and Attendance Officer Mrs. Melchionne and Media Specialist Ms.Vaccaro became aware of a number of students being either distracted, uncomfortable with certain academic material or unmotivated, they created these sessions to try and help them out.
"I had noticed the frustration of teachers not always being able to give extra time to these students," said Mrs. Melchionne. Therefore, she came up with the "Ketchup Lunch Session," which would give Becton students the opportunity to catch up on their schoolwork during lunch. However, it is stressed that interested students eat a balanced meal first, and then report to the media center for the next 20-27 minutes to perform their work.
An additional benefit of this program is that young adults are not committed to a single tutor or subject. The National Honor Society members, who serve as the tutors, end up rotating, so participants may be able to work with different peers who may specialize in different course material. Every Tuesday and Thursday one can expect a tutor for any subject.
"By coordinating the National Honor Society members with students that need the extra help, it ends up being a win-win situation," added Mrs. Melchionne. NHS members also earn community service hours by participating in this program.
"The program takes a lot of coordinating, but it is all worth it in the end," she said.

About the Writer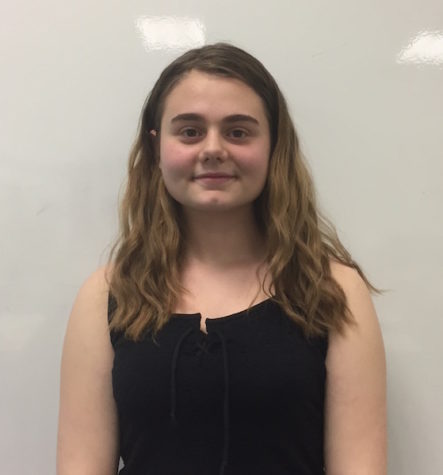 Cindy Muco, Staff Writer
My name is Cindy, and I'm a junior attending Becton. I absolutely love science. From astronomy to biology, I can last hours talking about science. I also...