Several fashion trends make a comeback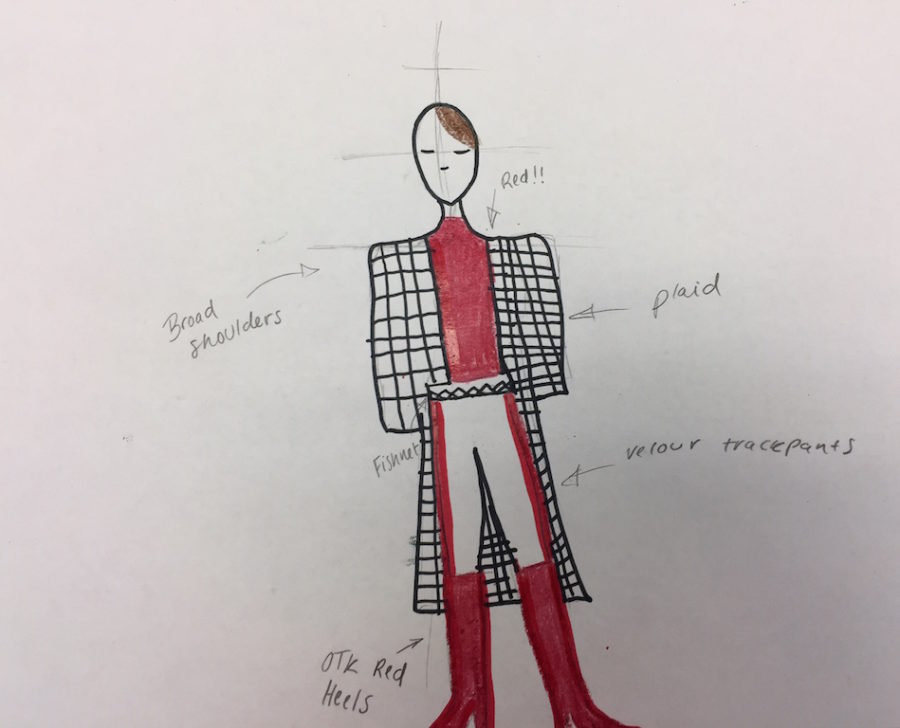 With the fall season coming to wraps, we have seen many trends strut down the runway.
First off, from Alexander McQueen to Givenchy, red has been the color of the season. This fiery hue was been seen incorporated into monochromatic outfits at Milan Fashion Week. In New York and London Fashion Week not only was this crimson shade integrated into clothing, but also into footwear like Fendi's eye-catching over-the-knee boots.
"I love that this is the season's color because I feel like it compliments my features so well," said Senior Donna Carella.
Moving on, every year we see the 90's making a comeback, but this season, the 70's is stealing the show. One 70's essential is bright colored plaid print that has been seen on Chloe coats and Tome pants.
Furthermore, through this decade, we have have been overwhelmed with the takeover of skinny jeans, but this season, swap your jeans for culottes and your denim for corduroy and suede. Culottes have been seen at Gucci in all different types of styles whether you like a more put together look or a 'flowy' one. English Teacher Ms.Scalera said, "I think they are a great fashion statement for someone who is on the shorter side like myself. It is a nice look for someone petite. They were very popular in the late 80's and early 90's." Senior Kaya Zawastowski added, "I really love the culottes trend; they are super girly but comfortable compared to jeans."
Next, the ever so controversial broad shoulders and shoulder pads have also made their way onto high fashion runways. The blazers featured have been oversized rather than the typical ones from the 80's. The blazers are also more structured and not so rounded off like the ones that we are used to seeing. These jackets were seen on the runways of Alexander Wang and Off-White. They give an androgynous, masculine look yet the prints and styles are very feminine, creating a seamless put-together image. The prominent shoulders fit well with these blazers, not making them look too bulky.
Last but certainly not least, if you are more into athletic wear, you will be excited to know that 'athleisure' has also been trending. The athleisure seen on runways recently has trendy prints and colors and are not the boring ones that we are familiar with. Brands like Kappa and Vetements x Juicy Couture collaborations can be to blame for this 2000's throwback. These suits are no longer just made of terrycloth, but fashionistas can buy ones made of velour, silk and even cashmere. Tracksuits do not only need to be worn to the gym, but they can also be paired with stilettos like we've seen celebrities Bella Hadid and Blake Lively rock.  An athletic look can also be customized with fishnets peeking through above the waist or they can be layered. Senior Denice Batista said, "Comfortable athletic outfits are my favorite to wear, especially with the new tracksuits coming out this year. They don't make you look like you are going to the gym. You can wear them anywhere."
All in all, if you're thinking about participating in these seasonal looks, check out your parents' or grandparents' closets. You may find some trendy, valuable treasures.