Is physical shopping becoming a thing of the past?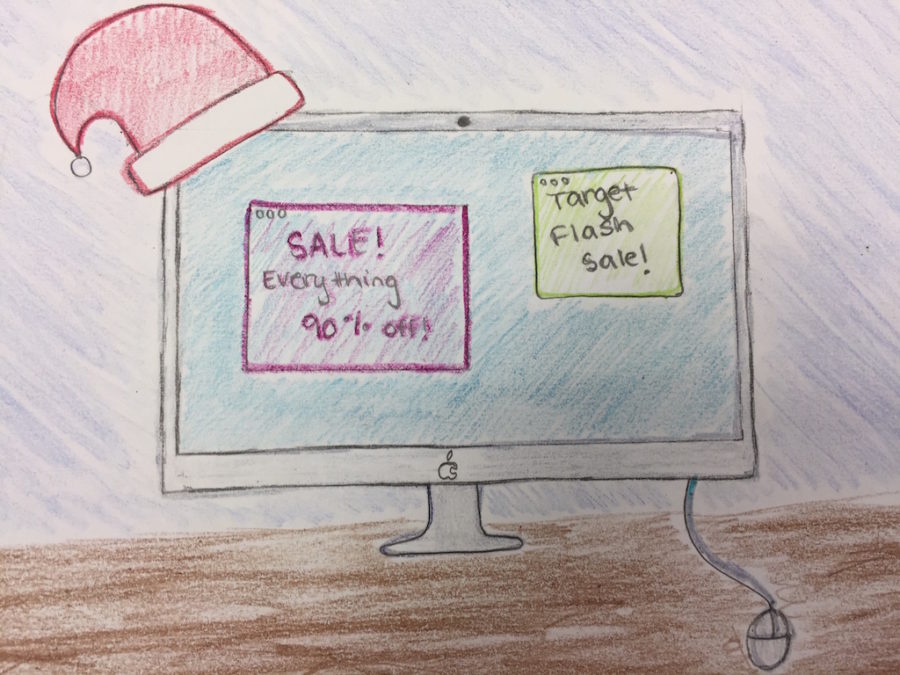 Traditional brick-and-mortar shopping is soon expected to be a thing of the past. According to CBS News, IHS Markit Economist Chris Christopher stated that online spending will account for more than 18 percent of all retail sales, up from 16.7 percent last year.
On the busiest in-store shopping days of the year, Black Friday and Thanksgiving, stores did not seem as crowded as in years past. According to the Deloitte.com's 2017 holiday retail survey, respondents said that they will spend 51 percent of their holiday budget online, compared with 42 percent in store and catalog and direct mail orders.
Online shopping has hit record-breaking numbers. A little over five billion dollars were spent this holiday season on Cyber Monday and 2 billion were spent using a mobile phone.
Many favor online shopping because it eliminates the hassle of long lines and crowds. In addition, it allows shoppers to compare prices and shop at any time during the day. Though, some argue that online shopping does not deliver the same shopping experience as seeing the product in person before purchasing it.
"I personally think that shopping in stores is better because you are able to see the product in person. This gives you a chance to feel the fabric and the material used and you are able to see the true size. There's less of a chance of a product mix up or problems with your purchase," said Sophomore Gianna Cabrera.
Moreover, in-store shoppers prefer to immediately walk out with their purchased item rather than wait a few days for their online order to be delivered.
"I prefer to do my holiday shopping online because there is a larger inventory, and I get the chance to ask an employee questions about the product," said Sophomore Alexandria Micco.
According to Deloitte.com, department stores came third as a shopping destination for holiday shoppers in comparison to the Internet and mass merchants. Furthermore, studies shows that the younger generations tend to purchase their gifts online in contrast to older generations preferring to shop in-store or by catalog.
In only a decade, online shopping has made its way to becoming the majority shopping destination for holiday shoppers, and as technology advances, we believe more shoppers will prefer online shopping rather than in-store purchases.