Is the IPhone X worth its price tag?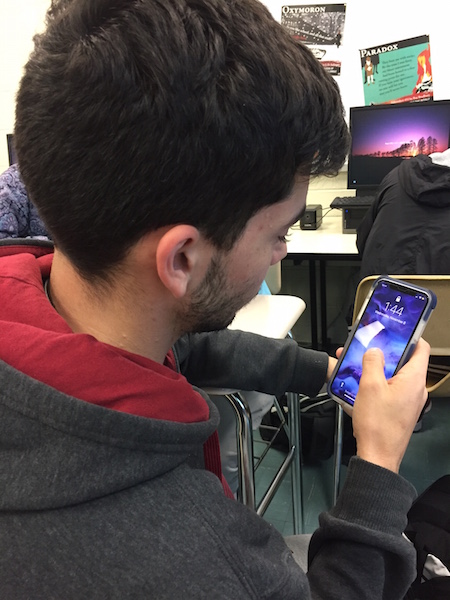 Jeremy O'Brien, Staff Writer
November 8, 2017
The IPhone X release on November 3 and its $1,000 price tag is causing many customers to question whether the cost is worth it for Apple's newest product.
Many are tending to predestine Apple's 10th anniversary flagship device to be that of massive proportions because IPhone X promises numerous groundbreaking enhancements in which they claim justifies the price tag. With the smartphone's full scale release in every country, many are contemplating whether this massive expenditure is going to be a reality.
The new IPhone comes with an extensive list of new technologies. Some of the most noticeable additions include the redesigned screen, which features a 5.8 inch, 2436-by-1125 resolution screen. It also bolsters an A11 Bionic chip, which promotes some of the fastest processes of any smartphone processor on the market. Also, a feature that truly is set to define the IPhone X is the addition of Face ID, which intends to replace Touch ID due of the removal of the home button. However, these improvements intend to push the overall cost of the device to an all time high for IPhone consumers.
In a statement on Good Morning America, Apple CEO Tim Cook, stated, "It's a value price, actually, for the technology that you're getting, and as it turns out, most people are now paying for phones over long periods of time, so very few people will pay the price tag of the phone initially… And so when we look at it, the phone — the iPhone in particular — has become so essential in our daily lives, people want it to do more and more and more, and so we built more and more technology in to be able to do that."
Despite Apple's frontman's endorsement of the price of the IPhone X, Mr. Siracusa, a business teacher at Becton, went on to state, "It's simply too much money to be spending on a phone. In the end, all I really need out of my phone is reading emails, calling and texting." Mr. Siracusa's opinion is shared among many individuals and is causing massive turmoil among many of Apple's loyal fans.
If the numerous x-factors of the IPhone X don't drive customers to buy the device, then Apple's 10 year anniversary product very well may be a substantial flop for the company. However, if they do attract consumers even with its pricey cost, the IPhone X has the potential to be Apple's flagship for years to come.