Mr. Sawyer: New Becton Math Teacher, Department Chairperson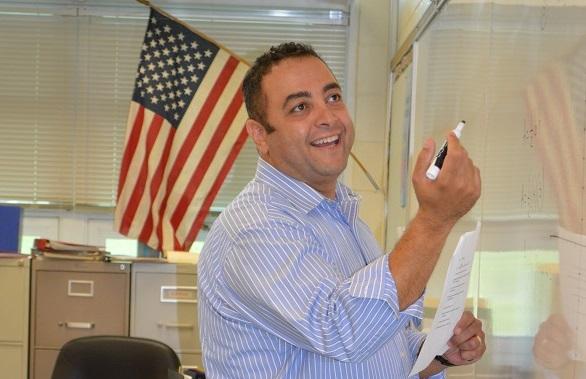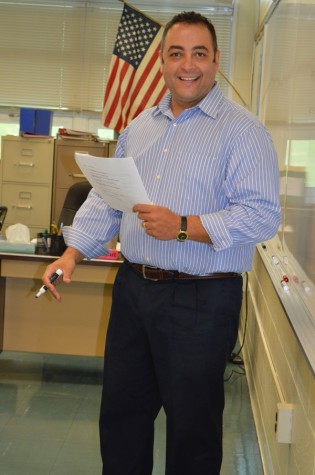 Although Mr. Sawyer, one of Becton's most recently hired staff members, is still considered new to the building, this math department chairperson is definitely not new to the idea of teaching. "I have a lot of teaching experience, so that part is not hard," Mr. Sawyer said. "I taught high school for 10 years now and at a college level for 14 years."
Mr. Sawyer continues to note that teaching is not his challenge. What challenges him most is his new position as a department chairperson; however, "the support [from staff] makes the job easier," stated Mr. Sawyer. He feels a sense of comfort with his co-workers.
"I never thought I would be a teacher," he confessed. "I was a bail bondsman for the New Jersey courts and jails until I received my master's degree in statistics and was chosen to teach a class."
A graduate of Montclair State University, the department chairperson taught at colleges such as William Paterson University, NJIT, Bloomfield College, Caldwell College, and his alma mater, Montclair State University.
"I like the new school very much. The building is great," Mr. Sawyer mentioned. "A lot of schools don't have the privilege of having air conditioning during the hotter months and they suffer through the heat."
During his off time, the math instructor enjoys spending time with his family. He also like watching sports like soccer and tennis as well as listening to musicians like Bruce Springsteen and Pink Floyd.