Art Teacher Ms. Maturo joins Becton staff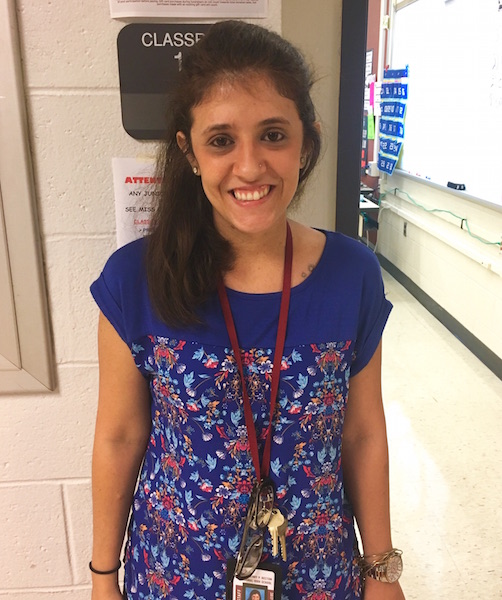 Ms. Maturo, a longtime lover of art and photography, has joined the Becton faculty as an art teacher. This year, she will be teaching two digital photography classes and one art experience class.
Before coming to Becton, Ms. Maturo worked as an elementary art teacher for the Wayne Public School System. She made the transition to teach at the high school level because she could not see herself doing anything else but "inspiring young artists".
So far she enjoys teaching at Becton, and her views on the school are "extremely positive". "The students and staff are welcoming and polite," she stated.
Senior Jonathan Barrios, who is enrolled in Ms. Maturo's period 4 art experience class, said, "Ms. Maturo is a wonderful teacher. She is always helping me and my classmates whenever we need it." He added that she inspires him to sketch and "take his art skill to another level," and he is excited to see what else they will be learning throughout the year.
Furthermore, sophomores Raquel Chandra and Christina Tripodi stated that she is "a great art teacher," and they find her artwork amazing.
Some hobbies Ms. Maturo enjoys doing outside of school are drawing, painting, photography and cooking. "I love anything that allows me to tap into my creative side since I am a working artist outside of school," she said.