Annual spring concert keeps audience engaged
Hang on for a minute...we're trying to find some more stories you might like.
Becton's annual spring concert, which took place on May 18, included fan-favorite songs from The Phantom of The Opera and Harry Potter. The show included performances from the concert band and the show choir.
Several solos were also performed by Senior Eunice Hwang who sang Sparkle, Junior Isis Polano who sang My Immortal Soul, Senior Tamia Anderson who sang Out Here on My Own from the musical Fame, Junior Tyler Koch who sang December 63, and last but certainly not least, Sophomore Jacklyn Sewastianowicz who sang a song entitled Wings.
Isis Polano stated that she enjoyed show choir this year because she appreciates the aspects of both singing and dancing.
"Everyone has so much love for each other. We all worked together to make this show the best it can be. Everyone is also extremely talented," added Isis.
Furthermore, the rest of the show consisted of the concert band performing Spania and Hedwig's Theme from Harry Potter, and the choir performing a variety of different songs, including Hold Back the River, For Good, and Like I'm Gonna Lose You by Meghan Trainor and John Legend.
Tamia Anderson, who is enrolled in the show choir elective at Becton,  decided that she wanted to take the class to help strengthen her vocal range and make new friends.
"Mr. Moore has helped me tremendously. He is always helping us when needed, and you can tell he has faith in each of us. He believes we can do whatever we put our minds to and because of that I thank him. I always knew I wanted to sing, but he definitely helped build my confidence," said Tamia.

About the Writers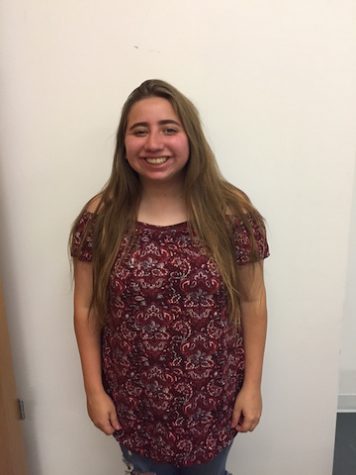 Sabryna Almeida, Staff Writer
Sabryna Almeida is sarcastic and rambunctious. She has a love for grilled cheese and watching Bob's Burgers unlike any other. In her free time, she enjoys taking classes at NYU and going to concerts. She also likes writing, so being a journalist is an ideal job.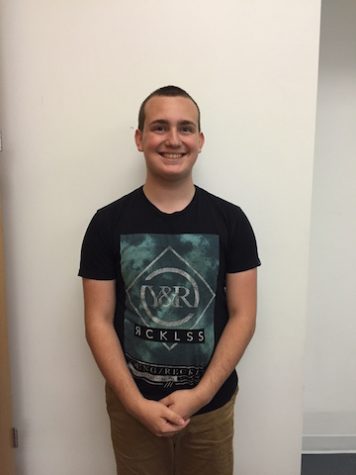 Anthony Cioce, Staff Writer
Anthony Cioce is a YouTube fanatic. His favorite YouTubers include iJustine and Jenna Ezarik. He enjoys hanging out with his friends and going to eat at Chili's. Before he goes to sleep, he watches Stranger Things and/or Orange Is the New Black.