SAT & ACT Class inspires students to consider SHU
Juniors and seniors enrolled in the SAT/ACT class at Becton attended a field trip to Seton Hall University on March 28.
Seton Hall University, a private Roman Catholic college, is located in West Orange, New Jersey and is home to about 9,627 undergraduates. Becton students were given the opportunity to become familiar with the suburban campus by taking a tour of the school, which is located about thirty minutes from New York City.
With thirty-nine students attending the trip, all were able to undergo the college experience first-hand by spending about five hours at the private university.
Throughout the tour, the high school visitors were taken through all parts of the campus such as the campus's pool, gym, track, library, and cafeteria. They were also given the opportunity to sit in a classroom where Seton Hall's programs such as business, physical therapy, studying abroad, and other academic programs were being discussed.
Students remained active on the trip by asking questions, participating in discussions, and even experiencing lunch in the university's cafeteria.
This trip allowed the high schoolers to think about their future while also giving them the insight needed to make tough decisions when thinking about attending a college. It also gave them the opportunity to view a possible college choice.
SAT Instructor and Department Chairperson Mrs. Cannarozzi who helped chaperone the trip, encourages students to visit colleges they are interested in before making a definite choice since doing so is part of college and career readiness.
"Rather than reading about colleges and viewing them online, students should visit colleges in person as an alternative. I want them [Becton's students] to be able to compare and see what they like, so that when they choose, they've actually experienced what it's like to be on campus," she said.
With tours taking place until August, students who were unable to make the trip or would like to visit Seton Hall University can register for a campus tour on the Seton Hall website.
About the Writer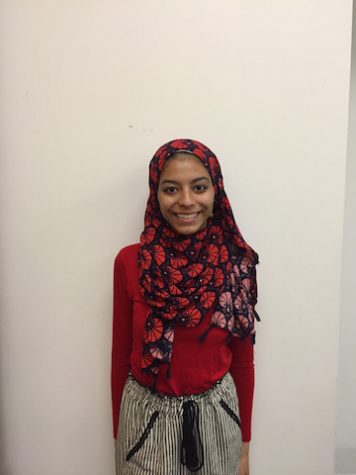 Sarah Tawfeek, Staff Writer
Sarah Tawfeek is a hardworking, creative individual. During her free time, one can find her reading, writing, and blogging about her favorite novels or...