Student production of 'Grease' gets positive reviews
A successful performance of the musical Grease took place in the B-PAC on Friday, March 3 and Saturday, March 4. After practicing since December, the play was a tremendous success generating approximately $4,000 dollars over the course of the weekend.
Junior Tyler Koch, who played the leading role as Danny Zuko, said, "The directors and other actors and actresses were very fun to work with. I had a great time working with them for the past four months."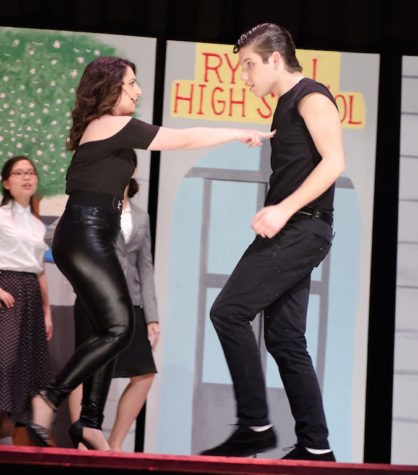 Stage crew member Nina Garcia added, "The directors were extremely nice and understanding as well as the other crew members. I was already close with a lot of the others, and we all had fun together."
For many of the members of the play and backstage crew, this performance will not be their last. In the case of Senior Luis Pontier, who played Kenickie, this stage performance was his first, but most certainly not his last. When asked if he would do this again, he responded with a confident, "Without a doubt. Not going to lie, this was pretty fun." Junior Kaya Zawistowski stated that she wouldn't go into acting, but most certainly look into doing more backstage work.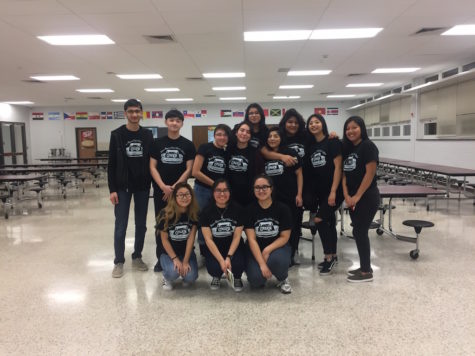 Not everything was so easy for cast members though. Junior Victoria Gatopoulos, who played Sandy Dumbrowski, said, "'Hopelessly Devoted to You' was definitely hard to sing, so that was a major obstacle for me." Furthermore, Senior Adem Coklar, who played Doody, noted that memorizing lines and managing time between the play and basketball proved to be difficult at times.
Overall, along with the smooth transitioning of the behind-the scenes help, the performance up on stage entertained the audience with its snarky humor, spectacular dancing and exceptional vocals.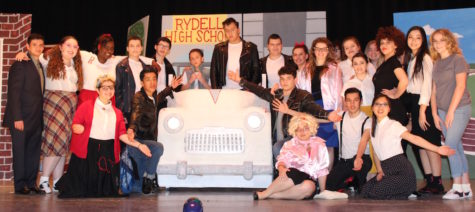 About the Contributor
Matthew Krieger, Staff Writer
Matthew Krieger is a fairly simple human being. He enjoys photoshopping designs and logos for future jobs, while still having fun by playing video games...