Mrs. Melchionne receives 2016-2017 Educational Service Professional Award
Paraprofessional Mrs. Melchionne has earned the 2016-2017 Educational Service Professional Award for her hard work at Becton Regional High School.
Mrs. Melchionne, who has worked at Becton for nine years, stated that she is ecstatic over winning the award, while knowing that her fellow colleagues had nominated her. "I am so honored that out of all of the people they could have nominated, they chose me," she said.
As explained by Principal Dr. Sforza, "A Nomination Scoring Committee, which include teachers, Board members, school and district administration and parents score multiple nominations submitted by various stakeholders. The nominations are scored using the state approved scoring rubric. The ESP with the highest score receives the award. 
"
I'm glad she won; she definitely deserves it."
— Junior Zachary Dahmen
"I truly believe each one of my students has certain qualities that can make him or her successful. I try to show students that they have potential," she said.
"When I had her as a teacher last year in Culinary I, she was almost like a mom-like figure. She always seemed like she was always concerned with us. I'm glad she won; she definitely deserves it," said Junior Zachary Dahmen.
Taking it to a more personal level, Mrs. Melchionne explained why she truly is attached to Becton and why she is proud to be a paraprofessional here. She noted that her past connection with the high school has helped with her driving force for wanting Becton students to succeed. She began attending Becton in 1972 and graduated in 1976, while her husband graduated the year before her. Her three children have also attended and graduated from the school as well. She even met her husband in one of the science rooms.
The ESP Award recipient said that because of Becton, she and her husband have become very successful. She was in a nursery school program at the high school and later went to William Paterson University. At William Paterson University, she obtained a Pre-K through eighth-grade teaching certificate, which led her to open three childcare centers. She was a pioneer in infant care and helped write the laws for daycare centers located in New Jersey.
"My point is anything is possible with a Becton education. Becton is a magnificent school with an empowering staff and diverse student body," she said.
"She truly is great at her job and is very helpful," said Special Education Instructor Mr. Symms who currently teaches an Algebra II class with Mrs. Melchionne.
"Mrs. Melchionne was always nice to me and the other kids in class. She always was checking up on every kid in the class to just make sure they were okay like they were her grandchildren," said Senior Joe Laski.
About the Contributor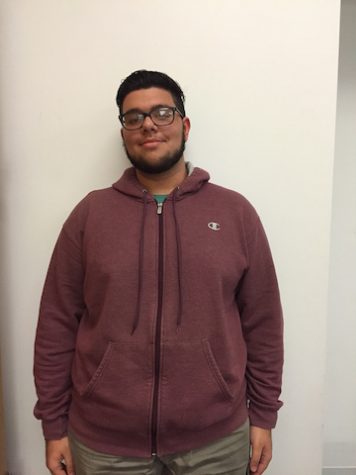 Patrick Cao, Editor
As a former Journalism I and II student, Senior Patrick Cao is an editor for the Cat's Eye View. Being his third year writing for the Cat's Eye View,...