First musician, Bob Dylan, awarded Nobel Prize for Literature
The famous music artist Bob Dylan has been awarded this year's Nobel Prize for Literature.
Bob Dylan remains one of the world's best music artists for his mystifying songs, which have continued to sell millions of copies throughout the decades. Ultimately, his success in the music industry has reached not only those who have an interest in music, but also those who take a liking to literature, resulting in him receiving the Nobel Prize award.
"I was surprised because he's not the usual choice because he is a musician. However, his lyrics are poetry," stated English Department Chairperson Mrs. Cannarozzi,
Bob Dylan, the first musician to ever receive this prize, has redefined the meaning of literature by being given such a high standing award. Given the honor to be ranked high beside the group of famous authors who have also been awarded the Nobel Prize, Bob Dylan has proved that music is more than just words and instruments.
Though the dispute as to whether Bob Dylan is more literary than not makes way to the clashing fans of both literature and music, a great majority have agreed that Bob Dylan is indeed worthy of the prize.
Mrs. Cannarozzi has agreed that his music has just as much power as literature "or else he would not have been chosen".
Bob Dylan, touched by having been given the opportunity to take on such an honor, has stated that he hopes to attend the ceremony and receive the prize worth almost one million dollars.
However, according to the Nobel Prize statuses, Bob Dylan must give a speech in order to be recognized for the honor. This speech may take form as a concert instead, but not exactly through his own music. Regardless, Bob Dylan remains filled with awe at being recognized for the award.
Mrs. Cannarozzi encourages the musician to "accept the prize, accept the honor".
The award ceremony will take place in December and Bob Dylan will be present to show his appreciation for the great news.
About the Writer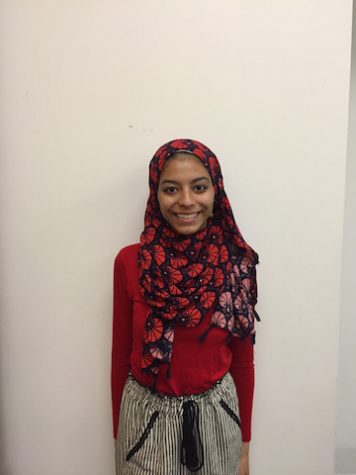 Sarah Tawfeek, Staff Writer
Sarah Tawfeek is a hardworking, creative individual. During her free time, one can find her reading, writing, and blogging about her favorite novels or...