Coach Kuhns proud of girls' tennis individual, team performances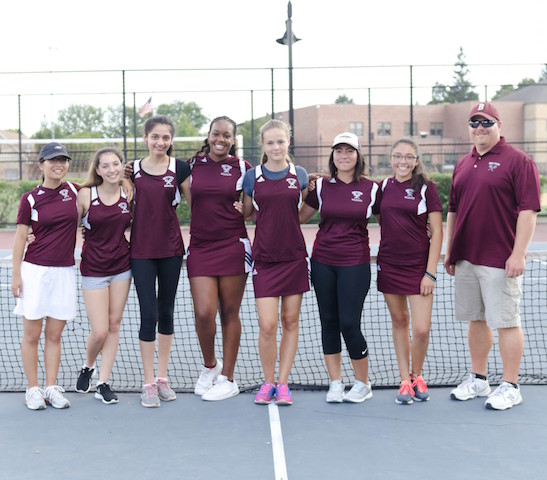 A new school year is full of new beginnings, and the tennis season is no exception. While summer was still in full swing, the Becton Tennis Team was hard at work practicing for the upcoming season, and had been since late July.
Tennis Coach Mr. Kuhns is enthusiastic about the school's chances this year, stating that their practices have been going well. Also, in addition to many returning seniors, the tennis team was also happy to welcome three new players.
In terms of his goals for the team, Mr. Kuhns said that being competitive is number one. He hopes that all members try their hardest because when they step on the court their attitudes translate into good results. Many teams in Becton's league present stiff competition, especially Leonia and Dwight Englewood, while the games that the coach looks forward to the most are against Harrison, Saddle Brook, Weehawken and Ridgefield. They are evenly matched and could go either way.
So far the tennis team has already played several games, and Mr. Khuns said that he was proud of the girls' individual performances and teamwork.
Tennis captains Francesca Monterossa and Stefany Saltos also voiced their excitement for the season. Both girls have been on the tennis team since their sophomore year, with Francesca being the team's first singles player and Stefany being the second singles. Both senior girls have performed well so far, winning several individual matches. In particular, Stefany said that when this tennis season comes to an end she will miss it immensely due to many great memories, but she hopes to continue playing in the future.
Mr. Kuhns said that anyone thinking of joining Becton Tennis should come out as soon as they can. He said that tennis is not only a great sport, but also a good way to meet people and make friends. He noted that the team members are all close with each other.
About the Writer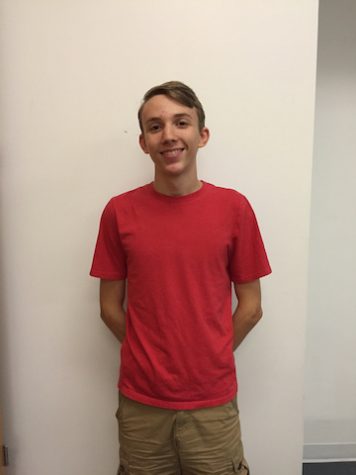 Ryan Strauss, Staff Writer
Ryan Strauss is a senior honor student at Becton. He has a rigorous schedule and works hard to maintain both his academics and his extracurricular activities....