Becton banners to promote pride and positivity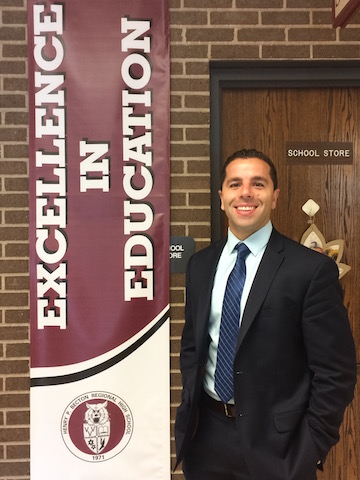 New to Henry P. Becton Regional High School is the arrival of life-size school banners. Made possible by the school administration and staff, these 'Becton billboards' are meant to instill a sense of pride within the high school.
"When students enter our building every day, we want them to be proud of what they're walking into," stated Dr. Sforza.
As the Becton administration works hard to implement a variety of new offerings to the school community, one aspect seemed to be missing from the building's overall atmosphere, and after taking suggestions from a few staff members into consideration, Dr. Sforza decided that it only seemed fitting to display uplifting banners inside the school. By doing so, the students, staff and faculty will be inspired to feel proud about their school throughout the day.
"
…we want them to be proud of what they're walking into."
— Dr. Sforza
These banners, which are displayed outside the Becton Performing Arts Center, do not simply serve as a decoration for the people to casually gaze upon. Behind the banners are symbolic messages, messages that serve as an indication as to what the school actually is as a whole.
The Becton principal added that the banners send "the message of inspiration, the message of leadership, the message of learning, and of course, the message of pride."
Hoping to continue to spread this pride throughout the school, the collective goal of the administration and staff is to display more banners outside the school's vicinity, wishing for the area to resemble a college campus. The principal stated that themes such as 'pride' and more will be seen by the Becton community in the near future, giving all students, staff and faculty a little something to keep an eye out for.
About the Writer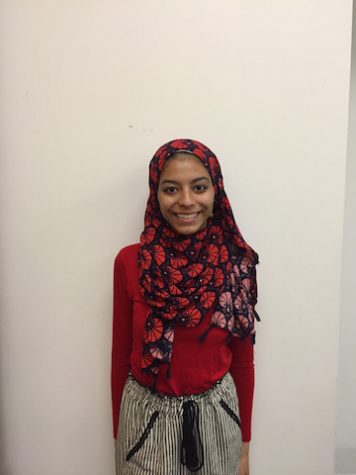 Sarah Tawfeek, Staff Writer
Sarah Tawfeek is a hardworking, creative individual. During her free time, one can find her reading, writing, and blogging about her favorite novels or...