September Student of the Month: Ryan Strauss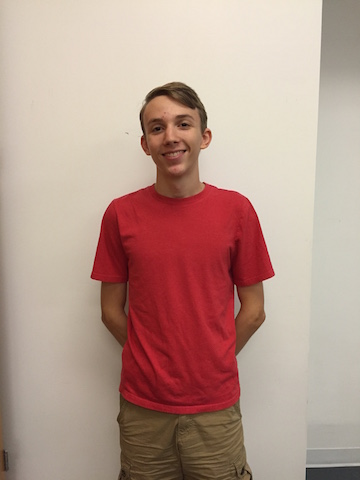 Kicking off the 2016-2017 school year with the September Student of the Month is Ryan Strauss. At the top of his class, Ryan has an impressive 4.0 grade point average.
The first Student of the Month always makes sure that he keeps up with all of his schoolwork, since he is taking three advanced placement courses this year.
Throughout his high school career, his favorite class has always been English. "There is not just one right answer; you're allowed to be more creative," he said. His favorite teacher is his former English teacher, Mrs. Lonergan, because she is personable and has supplied him with sound advice for the future.
Aside from maintaining good grades in his classes, he is involved in numerous clubs, activities and academic programs that Becton has to offer. He is an active member of the debate team, concert band, Peer Leadership Program and Spanish Honor Society. He also holds the important position of being treasurer of the National Honor Society.
Furthermore, Ryan's role model is his father because he runs his own business and is very successful, a goal Ryan wants to work toward. He aspires to obtain the success his dad has achieved and more.
The September Student of the Month does not have any specific colleges in mind yet, but he does know that he wants to stay on the east coast. He would like to attend a school away from home, so he could experience living in a dorm room. He plans on entering college with an 'undecided' major; however, he may major in law or computer science.
"I see him running a business or doing 'techy' stuff. I imagine him doing something involved with computers or programming," said Mrs. Scalera, Ryan's Advanced Placement English teacher.
During his free time, he enjoys surfing the web at home as well as reading. He enjoys reading Fitzgerald's The Great Gatsby and Shakespeare's plays Julius Caesar and Hamlet.
About the Writer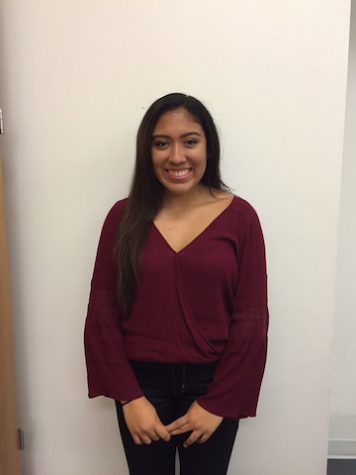 Victoria Cruz, Staff Writer
Victoria Cruz is an active member of the varsity cheerleading squad, Key Club, Girls Helping Girls, Spanish Honor Society and National Honor Society. On...