April's Student of the Month
Hang on for a minute...we're trying to find some more stories you might like.
Becton's April Student of the Month has been granted to Dominik Schab. With a GPA of 94 and a ranking of 15 out of his class of 107, Dominik is honored to accept this title.
"Being Student of The Month is a great honor because it shows that someone appreciates my hard work," Dominik says. Because he moved from Poland not too long ago, the most difficult part of starting school in the United States was the language barrier; however, he adjusted quickly.
Dominik's favorite subjects are Physics and Math. His favorite teachers are Mr. Cantatore, Mr. Mendelsohn and Mrs. Gatto. "From the moment Dominik walked into my class last year, I knew he was an achiever. He takes great pride in his education," said Mrs. Gatto, proudly acknowledging his work.
If he's not studying, you could find Dominik reading books, staying in shape (particularly lifting weights) and following the engineering field to help him pursue his dreams. Upon asking who inspires him, Dominik said, "I do everything I can to inspire people; however I'm a big fan of everyone being themselves and trying not to copy anyone else's goals."
Over the past two years in Becton, Dominik has made a great impact on his peers and teachers. "I had the honor of instructing Dominik in my Honors Pre-Calculus class. It was then that I noticed how gifted he was in Math. He could have practically taught the class," said Mr. Mendelsohn, who taught Dominik last year.
Dominik will miss the students and teachers the most when he graduates. "Since it's my first High School in the US, it'll always be memorable," he said. Dominik figures he'll go to Rutgers New Brunswick for college.

About the Writer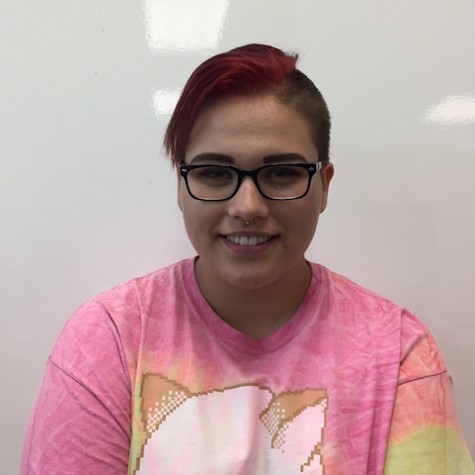 Kaya Zawistowski, Staff Writer
Kaya is a vegan ukulele player. She hangs out with her two cats and dog after school and listens to bands like Knuckle Puck, Sworn In, Issues and Of Mice...