The Summer Set's "Stories For Monday" Review
Hang on for a minute...we're trying to find some more stories you might like.
On April 1st 2016 the world stopped. After reportedly breaking up, The Summer Set released their fourth studio album Stories For Monday, their first album since 2013. Stories For Monday (SFM) is their best work yet. It is the result of a very emotionally tiring year and frequently referred to by the band as "the album that almost never was." The hard work and dedication that was put into this album clearly shows, and that's why I am rating it a 9.5/10.
The Summer Set, which consists of drummer Jess Bowen, guitarists John Gomez and Josh Montgomery, bass player Stephen Gomez, and lead singer Brian Dales, is a pop rock band from Scottsdale, Arizona. They formed in 2007 and debuted their album Love Like This in 2009. Since then they have released three more albums, Everythings Fine (2011), Legendary(2013), and Stories for Monday(2016), as well as four extended plays.
Instead of just giving my opinion, I decided that I would also consult a fellow student's opinion for a few tracks: senior Amy Rae Ravettine.
Track by track rating:
Figure Me Out 10/10

The Night Is Young 8/10

Missin' You 10/10

Jean Jacket 10/10
Amy's Rating: 8/10
All My Friends 11/10

Change Your Mind 9/10

All Downhill from Here 10/10

All In 10/10
Amy's Rating: 8/10
Wonder Years 7/10

When the Party Ends (Can't Hardly Wait) 7/10

Wasted 10/10
Amy's rating: 7/10 (because it made her sad)
My three personal favorite tracks from this album would have to be "Missin' You",  "All My Friends", and "All Downhill from here" (with "Jean Jacket" and "Figure Me Out" getting honorable mention). To me, these tracks stand out the most, partly because of their lyrics but also because of the vibes they send out. One of the reasons I feel so connected to this album is because lyrically it is some of the best stuff The Summer Set has ever written.
I had the opportunity to see The Summer Set live at the House of Blues in Anaheim, California on April 13th, the first stop on their Stories For Monday Tour. I can honestly say that this was the best concert I have ever attended. The band was extremely happy to be there and had a phenomenal stage presence. I was fortunate enough to be able to purchase a VIP upgrade and had the opportunity to meet the band beforehand, and they could not have been nicer and more down to earth. I will forever cherish the conversation I was able to have with Josh Montgomery, and I am very thankful that I got this once-in-a-lifetime opportunity.
All in all, I am very happy that "the album that almost never was" is not "the album that could've been." As a fan of The Summer Set I am extremely proud of how far they have come. This album is truly something special and I think everyone should listen to it if given the opportunity.

About the Writer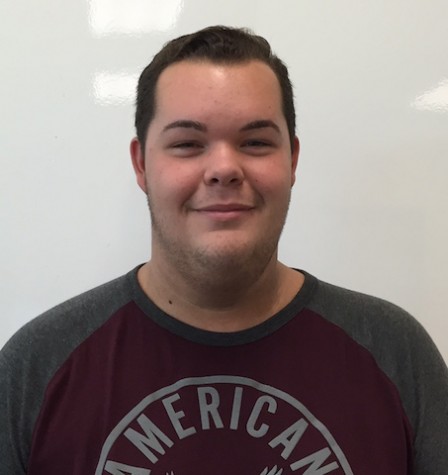 Julio Rodriguez, Staff Writer
Julio is a fantastic person. In his free time he enjoys binge watching Gossip Girl and watching old(er) movies. He is also a huge fan of most things pop...