February Student of the Month: Makoto Kato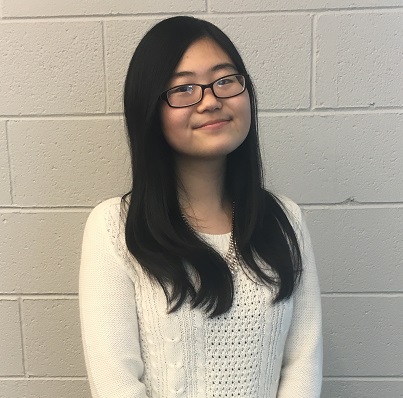 Makoto Kato has secured the title of February Student of the Month. With a GPA of 98.98, she is currently ranked number four in her grade.
"I feel honored to be able to represent the school, and I will continue to be a proud student of Becton," said Makoto. She is happy to be February's Student of the Month, and she wants to thank her parents for always encouraging her to strive for her best.
Makoto takes part in multiple extracurricular activities such as Girls Helping Girls, the Theatre Arts Club and the Environmental Club. The Student of the Month was also an honor guard during her sophomore year and is a member of the Italian Honor Society, Peer Leadership program and National Honor Society. She is also a manager of the track team.
Makoto is currently taking English 12 AP, Calculus Honors and AP Statistics, and in the past, she has taken challenging courses such as AP History, AP Physics, Chemistry A and Biology A.
During her free time, she volunteers at the Community Church in Clifton. Her tasks involve ushering and offering Sunday school assistance. In addition, she enjoys drawing on her free time and even helps her sisters out with homework.
Moreover, Makoto hopes to attend Ramapo College, Fordham University or New Haven University as an International Studies major. "I want to learn about world cultures and have a chance to travel around the world," she said.
Her goals for the future include contributing to society in a positive manner.
As a side note, Makoto enjoys fried chicken and all types of pasta. In general, she loves all types of foods and is always willing to try out something new.
Her favorite quote is "Do more of what makes you happy" because it reminds her that she has freedom, choices and opportunities in the world.