January Student of the Month: Sarah Monks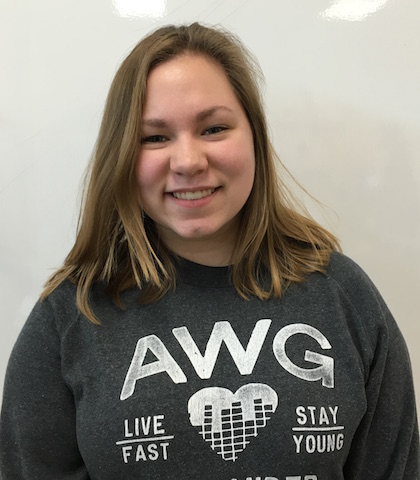 Hang on for a minute...we're trying to find some more stories you might like.
The new year has arrived, which means it is time to bestow the honor of student of the month onto another recipient. Senior Sarah Monks has been elected as the January Student of the Month because she is a very hardworking student who always volunteers throughout the Becton community. Sarah's cumulative GPA is a 94, and she is ranked eleventh in the senior class. Her favorite class is English 12 Advanced Placement with Mrs. Scalera.
"It's awesome! I'm honored to be Student of the Month," stated Sarah.
Throughout her high school career, she has partaken in many school activities. The honor student has been a member of the softball team, Key Club, National Honor Society, Spanish Honor Society, Girls Helping Girls, and track management. Outside of school, she coaches basketball cheering at Faust Middle School, and she occasionally volunteers at her church. When asked about balancing school work and life outside of school, she stated that school comes first and that it should be made a priority.
"If you can't get good grades, you can't do anything else," said Sarah.
Her hobbies include reading, sleeping and watching shows like Supernatural on Netflix. Her role models are her parents and her brother who is in the Navy.
Sarah has many memories of Becton, but she said that she will remember Mrs. Scalera especially.
"Becton's one of a kind. It's been the weirdest four years of my life," stated the January Student of the Month.
When asked about advice for underclassmen, Sarah suggested, "Focus on schoolwork so that you can get into a good college. Through that, you can do anything you want when you're done."

About the Writer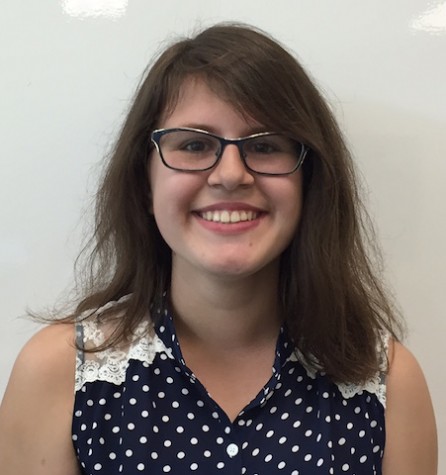 Aneta Ostasz, Staff Writer
Aneta enjoys watching YouTube videos. She's always smiling and giving off positive vibes. During her spare time, she likes to watch Sherlock and go on...