Ryan Murphy's hit new TV series 'Scream Queens' gets rave reviews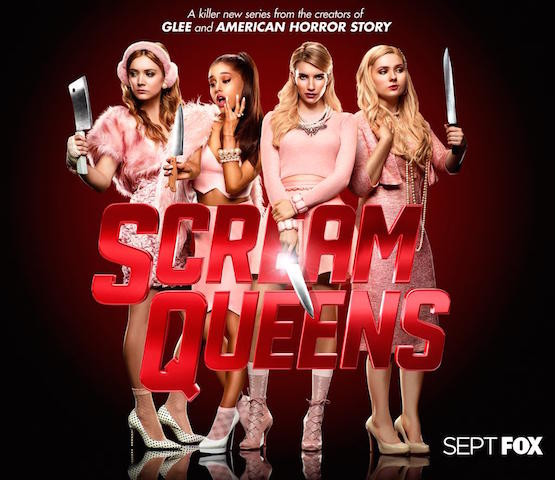 Ryan Murphy is no stranger whatsoever to the entertainment world. It is thanks to him we have such shows as Nip/Tuck, Glee, American Horror Story, and the new AHS spinoff/companion American Crime Story set to debut in February 2016, as well as many others. Ryan Murphy also wrote the screen adaptation of Elizabeth Gilbert's Eat Pray Love starring Julia Roberts.  It is thanks to Ryan that we have such stars as Lea Michele and Sarah Paulson, due to the fact that they are mainly known for the work they have done in his projects.
Needless to say, Ryan Murphy is back at it with his new hit television series "Scream Queens," a farce, scary, horror oriented, dark comedy.  Scream Queens, which airs Tuesday nights at 9/8c on Fox 5, is about a college campus once ruled by the sorority known as KKT or Kappa Kappa Tao. After a tragic accident involving a spray tan gone terribly wrong (Spoiler Alert: it involves sulphuric acid) Dean Munch (played by Jamie Lee Curtis) decides that since she can't shut down KKT due to legal reasons, she'll ruin them socially. Munch informs sorority head and self proclaimed HBIC Chanel (Emma Roberts) that she must now accept all pledges into the sorority, no matter what their social standing is, but that's not all.
As all this is going on, we find out that there is a serial killer on campus who is to blame for character deaths such as Chanel #2, portrayed by Ariana Grande, Deaf Taylor Swift, Boone Clemens (kind of), and many more. We don't know why the Red Devil is killing all these people, but we do know one thing, they all have some sort of relation to KKT.
The show also centers on the new girl on campus, Grace Gardner, played by Skyler Samuels. This is the first time that freshman Grace is really leaving her home and her overprotective father. Grace's mother died when she was very young, which left Grace with no memories of her and very few mementos, one of which being her KKT pledge pin. Grace is determined to have a great college experience despite everything going on around her, just like her mother did…allegedly.
Moving on, there are a lot of people who could potentially be the killer. It could be Dean Munch, who seems to have some sort of personal vendetta against KKT, or more specifically, Chanel. It could be Grace's father, Wes, who appears to be very mysterious and against his only daughter's decision to join KKT. It's probably Boone (Nick Jonas) who is "killed" by the Red Devil half way through the second episode, yet comes back to us right before the credits roll in the morgue and peels off a prosthetic scar placed around his neck, meaning there is a very strong possibility that there is more than one Red Devil going around and killing people.
"I think it's Chanel #5," said English Teacher Mrs. Gatto, "only because so far she's the only one who hasn't been painted as the killer."
When asked who she thought took the dead bodies that mysteriously go missing once placed in a meat locker, Mrs. Gatto's response was, "I think that Dean Munch has them and is trying to somehow use them against Chanel," which is a very plausible theory.
The first victim taken from the freezer, the KKT house maid Ms. Bean, was killed when Chanel dunked her head into what was supposed to be a turned off deep fryer. The second body, belonging to Chanel #2 was dragged into the freezer after The Chanel's (1,3, and 5) found her stabbed to death lying on the floor of her bedroom.
Overall, there are so many reasons to tune into Scream Queens, such as Chanel #2's iconic death scene where she must send one last tweet before dying, Chanel's insane wardrobe, which consists only of vintage Coco Chanel clothing, and don't forget the budding romance between Grace and campus journalist Pete Martinez. Make sure you tune into next Tuesday's episode to see what other madness takes place. I'm giving his show 9/10 headless deaf Taylor Swift's.
About the Writer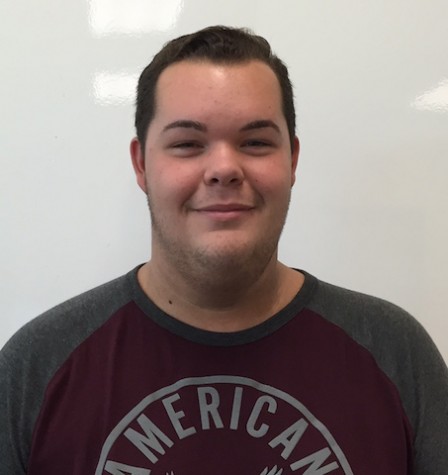 Julio Rodriguez, Staff Writer
Julio is a fantastic person. In his free time he enjoys binge watching Gossip Girl and watching old(er) movies. He is also a huge fan of most things pop...