Girls' volleyball off to another strong season
Becton Volleyball is back at it again and off to a strong start. So far, their scrimmages have been 2-2, and the team members have high hopes for this season.
Not only are there new freshman players, but also three new setters: Jamie Scangeralla, Justina Cabezas, and Rochylyn Santos. The new captains, Sam Stallone, Dekyi Tenzin, Stephanie Mitarotonda, Sam Frola, and Jamie Scangerella are looking forward to a great season.
"I feel pretty confident. We've made progress since June, especially since we lost a few big girls last year. I feel very pumped to start playing and to see the progression from summer leagues to now," stated Captain Jamie Scangarella.
"I want to make setting a second nature to me. I want to have Stephanie, Sam S., and Sam F. get the most amount of reps possible, and the only way I can do that is by becoming a better player," she added.
"I think it's going to be a good one. We have a pretty good team, and I'm looking forward to spending my senior year with these girls," said Captain Sam Stallone.
The team members and the coach share the same goals: to earn the league title, compete in counties and states, and win the battle of Paterson Avenue. Coach Settembrino is certain that they can get there.
"We feel very optimistic about this season. We have some very strong players," stated Coach Sett.
About the Writer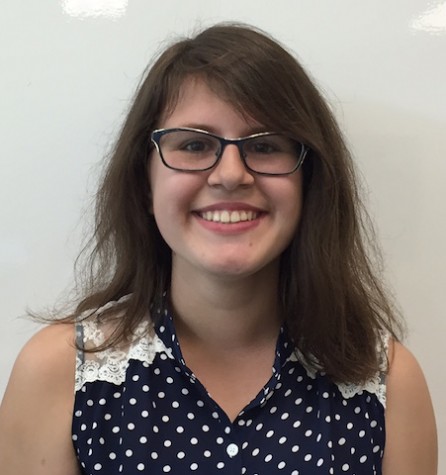 Aneta Ostasz, Staff Writer
Aneta enjoys watching YouTube videos. She's always smiling and giving off positive vibes. During her spare time, she likes to watch Sherlock and go on...