Robotics Club successfully introduces students to programming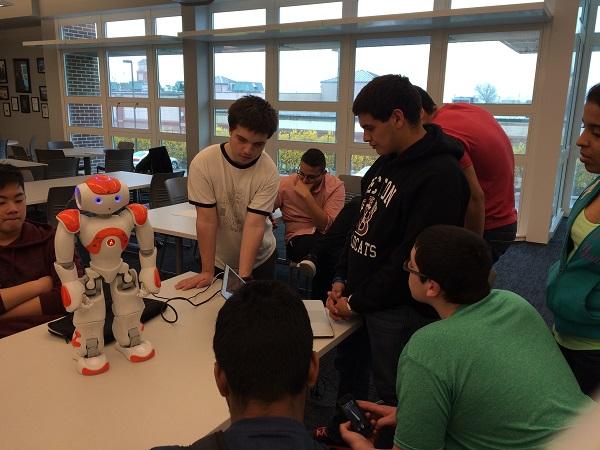 The Robotics Club, which took place this past month, has exceeded expectations and allowed students to express their creativity through the use of technology.
Sophomore Zak Kandiel has been a member of the club since its inception; however, this year, he took on a leadership role. With the help of Zak, Science Teacher and Club Adviser Mrs. Mackanin reached her goal to teach students how to work hands-on with technology, broaden their creativity and possibly pursue a career that is technology oriented.
The adviser stated, "I would like to commend Zak Kandiel because I could not have run the program without him." She made it clear that he played a major role in setting up each day and making sure everything ran smoothly.
"
Pretty much anyone can get into robotics."
— Mrs. Mackanin
Mrs. Mackanin was also extremely impressed with Zak's ability to program the robots and teach others how to perform the task as well.
She added, "Pretty much anyone can get into robotics. You just need the patience."
The students involved were able to program a robot to do a medley of actions. Some of these commands included dancing, talking and even recognizing various colors. The club members used computers to program the robot, and each of them got a chance to experiment with his or her own commands.
Technology has evolved to play a major role in our lives and as a result, the club attracted a large group of students who had a tremendous amount of interest in technology. Therefore, Mrs. Mackanin would love to expand the program in the future.
"I believe that this program attracted enough interest to become a yearlong club; therefore, it would be in the school's best interest to accommodate the needs of the students and expand the Robotics Club," stated Zak.
The Bergen County Jointure allowed Becton to use the technology supplies, including the robot, free of charge.
About the Contributor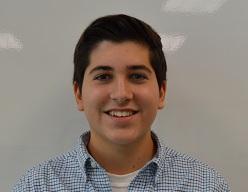 David Stoltz, Staff Writer


David is currently a senior, but as a junior, he was nominated for Boys State. For nearly four years now, David has been a member of the debate...