Varsity baseball and softball hold winning records to date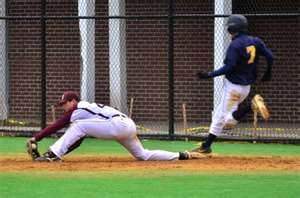 Hang on for a minute...we're trying to find some more stories you might like.
Becton Varsity Baseball is off to a strong start with a record of 6-3. This year may be the year to go all the way according to many senior players and second-year head coach, Ryan Flannery.
The Wildcats ended the 2014 season with a tough loss to Verona in the first round of the state playoffs.  Coach Flannery stated in a team meeting, "With this group of kids, I believe this year Becton Baseball can make a comeback."
The seniors leading the varsity team are pitcher and second baseman Joe Penna, pitcher and first baseman John Zierold, catcher Greg Dickman, first baseman and designated hitter Thomas Heber and outfielders Adam Venturini, Roy Forys and Giuseppe Giraldo.
In the first five games of the season, Becton's record was 4-1 with that one loss coming against Hackensack, a Group 4 school.  After the loss to Hackensack, the boys found out that if they wanted to make the county playoffs, they would have to have a record of .750 or above by the cutoff date of May 3.
Week two brought on three rival teams which consisted of Hasbrouck Heights, Wood-Ridge and Wallington.  Becton came away with a record of 1-2, which put them in a tough spot for counties.  "In order to make this year's counties we need to practice hard leading up to every game," stated Joe Penna.
Becton's next few games consist of even bigger matchups in the likes of Weehawken, St. Mary's and Secaucus.  All three teams are rivals of the Wildcats.
Senior John Zierold said, "This would be the first time I would make it to the playoffs in baseball since grade school."
Moving on, Becton Softball is under way with the hopes of bringing home a championship.  Head Coach Dwight Hall's softball team started off the season with a 5-2 record.  Second baseman Gianna Feroldi, outfielder Shannon Kennedy, catcher Kayla Clark and infielders Faith Banca and Tanya Sanchez are back to lead the varsity team.  Sophomore pitcher Kaitlyn O'Shea is also credited with the Wildcat's five wins.
The softball team is facing three tough teams this week-Weehawken, Dumont and St. Mary's with the hope of coming out on top.
Senior Gianna Feroldi stated, "We are playing well together, and I can't wait to see what the rest of the season holds.
Recently quoted in the South Bergenite, Coach Hall stated, "I think we have a decent team and are coming along very well."

About the Writer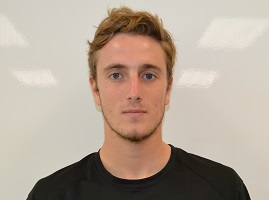 Greg Dickman, Staff Writer


Greg likes to hang with his friends during his spare time. He also enjoys sports such as baseball and football. His favorite quote is, "Don't...