Ms. Klamerus attends annual SAC conference; keynote speaker focuses on negative energy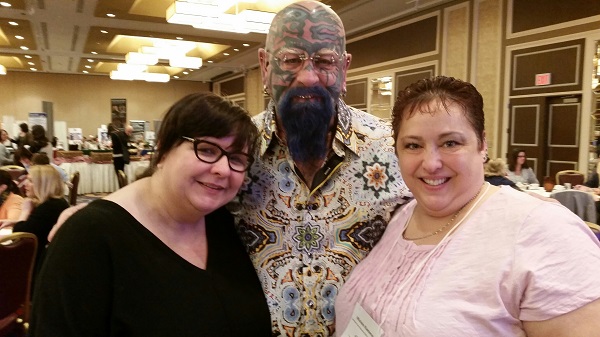 Becton's Student Assistance Counselor, Ms. Klamerus, attended the twenty-ninth Annual Association of Student Assistance Professionals of New Jersey Conference in Atlantic City on Feb. 26 and 27, which focused on topics such as dating violence and abuse, suicide risks, and HIB assessment and remediation intervention. The event is held once a year and provides those who attend with 15 hours of informational resources to aid in professional development.
One particular presentation during the conference was called "Powerful Minds." The presenter, "The Scary Guy," spoke about how one could take in negative energy through his or her surroundings and actually not be affected by it. He explained that by not allowing this negativity to affect who someone is, children are learning how to process it in order to continue to be true to themselves and remain in control. "The Scary Guy" also has a training program for school counselors, so they can be equipped with the knowledge and information on how to handle several situations if they are ever presented to a student.
Moving on, an actor, psychologist and poet, Michael Fowlin, covered the topics of racial discrimination and homophobia. Also known as Mykee, the speaker took a different approach by presenting in a character. He also discussed adolescent issues and various solutions to dealing with them.
"The conference is an excellent opportunity to learn more about being a SAC and to access sources and information about my job to make me better and to be of better help to the students," Ms. Klamerus stated.