CEV staff members meet new pop group Fifth Harmony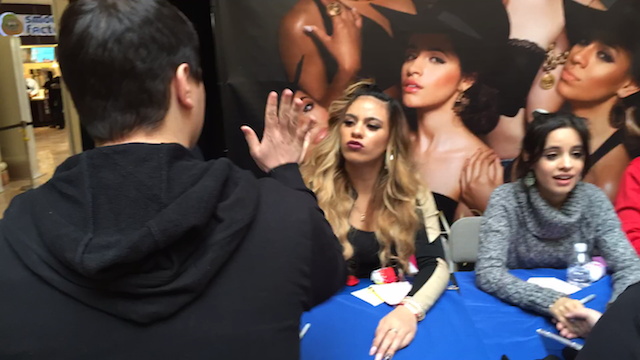 Starting off as five solo artists from all over the nation on X Factor USA, to being put together into a girl group, the third place takers, Fifth Harmony, are beginning to take the world by storm.
At the young age of 17, Camila Cabello makes up one out of the five members of the newly popular girl group. Camila was born in Cuba and didn't move to the United States until the age of six. Although she is from Miami, Florida, she auditioned for The X Factor in 2011 at the North Carolina auditions. The pop artist kept her voice hidden in the comfort of her bedroom, and it's been reported that the she didn't sing in front of people until her actual X Factor audition.
Dinah Jane Hansen, 17, is another member of Fifth Harmony, and is also the youngest in the band. She grew up in Orange County, California, in a four bedroom house with twenty-three other people. Dinah grew up around people who were musically talented, and its benefited her with a vocal range that has given her comparisons to artists like Beyoncé and Alicia Keys.
The next member of the group is Lauren Jauregui, 18. Lauren is also from Miami, Florida and auditioned for the show in North Carolina.  Judge and mentor for the girl group, Demi Lovato, was really impressed by Lauren at her audition because she had a "perfect tone at the age of sixteen." Lauren was inspired to sing by her favorite artists who include Lana Del Rey, Justin Timberlake and Christina Aguilera.
Normani Kordei Hamilton, also 18, was born in Atlanta, Georgia, raised in New Orleans, and moved to Huston, Texas in 2005. Normani thought of herself as a Soul and Gospel singer until she was put into Fifth Harmony and found the love for pop. Her main musical influences are Aretha Franklin, Beyoncé, Alicia Keys, and Jennifer Hudson.
The last member of the group to be mentioned, as well as the oldest at the age of 21, is Ally Brooke Hernandez. Ally auditioned for the X Factor in Austin, Texas, and blew away all of the judges. Her biggest influence in music is legend Selena, and is considered the "little big sister" of the group.
The five members that make up Fifth Harmony had their first album, Reflection, come out on February 3, 2015. I, as well as John Rotella, another member of the Cats Eye View staff, had the pleasure of meeting them and getting an autographed copy of their CD on February 1, two days before the CD was released.
John and I were the last people on line, and even after spending hours signing CDs for people, the girls were really nice. Normani even complimented John on his outfit by saying, "All black everything!"
Also, if anyone is left wondering what Ally's Starbucks order is, she personally told me "Chai Tea Latte," and, naturally, I tried it the next day.
One can purchase the deluxe version of their CD on iTunes for $12.99. Otherwise, it is $9.99 for the regular version of the album.
About the Writer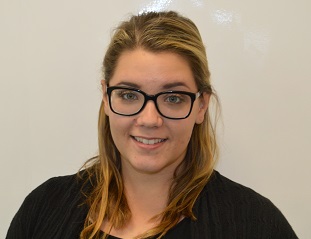 Brittany Welsch, Staff Writer


Brittany has a lot of favorites. To begin, her favorite drink is a caramel macchiato from Starbucks. Her favorite celebrity is Ariana Grande...