A follow-up on the Dec. 2014 AirAsia crash
Just under one month ago, Flight QZ8501 crashed in the Java Sea with 162 people on board. About 35 minutes into the flight, the pilot asked air traffic control for permission to turn left and climb to a higher altitude to avoid the bad storm ahead. Moments after, the plane disappeared from the air traffic control's radar. It was then revealed that all 162 passengers died.
Moving forward, AirAsia investigators recently discovered two flight recorders and a tail section in the Java Sea. As of this week, they are currently analyzing the information in the"black box" that may lead them to the whole reason behind the plane crash.
BBC news noted, "Strong current , high waves, and visibility have slowed search and rescue efforts."
The unexpected AirAsia crash is not justified as a terrorist attack but rather an unfortunateaccident. While investigators were analyzing the cockpit voice recorder, Investigator Mr. Hananto told BBC Indonesian that they had listened to the whole two hour recording and found that there was no threatening voice on board.
"We didn't hear any sounds of gunfire or explosions. For the time being, based on that, we can eliminate the possibility of terrorism," the Channel NewsAsia reported.
The case of the crash is still not completely clear yet. The only factual information given was that the plane flew through a bad storm, which caused the loss of communication. The voice recorder revealed that the pilot was busy trying to gain control of the plane to send a distress signal. The air traffic control was a request to fly higher to avoid a storm.
Investigators are expecting full reports to be ready in one year.
Families, who are grieving for their loved ones lost in the tragic AirAsia passenger jet crash, were offered 22,760 dollars in compensation. While they are still wondering where the missing bodies may be, many are also pressing investigators on the pace of the search.
Sources: BBC News, CNN News
About the Writer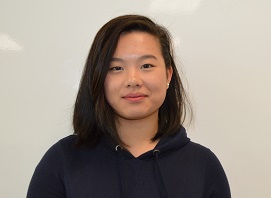 Angela Cheung, Staff Writer


Angela enjoys drawing and painting. She can spend hours on Pinterest and Instagram. Angela also enjoys reading and watching movies.