Actor Bill Cosby faces sexual abuse charges from multiple women
Hang on for a minute...we're trying to find some more stories you might like.
Bill Cosby, the man everyone knows as America's Dad, has recently been accused publicly by sixteen women of sexual assault, however; there is a lot of speculation on the validity of all of these statements.
On January 13, 2005, the first accusation against Cosby came to light. This accusation was made by Andrea Constand, Director of Operations for Temple University's women's basketball team. She alleged that she was given herbal pills by Bill Cosby to ease her anxiety and after they took effect, he began to sexually harass her.
After that accusation, a lot of Bill Cosby's supposed victims felt confident enough to finally say something. A few of the women in that group are Comedian Joan Tarshis who alleged that he drugged and raped her when she was a young comedy writer in 1969,  and Actor Barbara Bowman who said she is certain Bill Cosby drugged and raped her when she was a teenager in the 1980s.
Another woman, who actually surprised people when she came forward about the events, was Supermodel Janice Dickinson. Dickinson said that they had dinner in Lake Tahoe, and claims that he gave her a glass of red wine and a pill. "The next morning I woke up, and I wasn't wearing my pajamas, and I remember before I passed out that I had been sexually assaulted by this man," said Dickinson to Entertainment Tonight.
On the other hand, Bill Cosby's lawyer, Marty Singer, said that Dickinson's accusations were completely false. Saying that a couple of years ago in a book, the model said that she refused to sleep with Bill Cosby and left, but there was no assault mentioned.
Some people have tried to make light of the situation by turning it into a joke like Amy Poehler and Tina Fey at the Golden Globes. "Cinderella runs from her prince, Rapunzel is thrown from a tower for her prince, and Sleeping Beauty just thought she was getting coffee with Bill Cosby," said Amy Poehler.
Even though the case remains open, it is no secret that Bill Cosby's image is crumbling. According to a recent article in USA Today, a couple of dates for Cosby's comedy tour have been cancelled. Moreover, a few broadcasting stations have cancelled reruns of his show.
About the Writer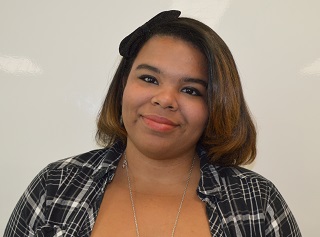 Yomarie Llanos, Staff Writer


During her spare time, Yomarie likes reading books, drawing, and binge watching The Vampire Diaries. When she's not listening to Demi Lovato,...