Maccagnan, Bowels hired to take Jets in new direction
In recent years, Woody Johnson, the owner of the New York Jets, has struggled to find leadership for the organization, and in two years, former general manager John Idzik failed to draw in talent through both the draft and free agency.
With a record of 4-12 this season, the team ended up parting ways with Head Coach Rex Ryan. Furthermore, Owner Woody Johnson has essentially decided to clean house starting with letting go of both Idzik and Ryan.
The Monday after the last game of the season, Johnson began his search for a new general manager and head coach. To assist him with this decision, he hired two consultants, Charlie Casselry and Ron Wolf. Both of these men are highly regarded in the football world as two of the best talent gathering general managers of all time.
The first move for the Jets was the hiring of the team's new general manager Mike Maccagnan. Charley Casselry has mentored Maccagnan throughout his career as an NFL scout and refers to him as a "highly organized individual, an excellent evaluator, and very thorough man." Due to his close connection with Maccagnan, Casselry took a background role in the first interview. Despite this, the future general manager continued to impress both Ron Wolf and Woody Johnson with his plans for the organization and its future.
Maccagnan has been with the Texans since the year 2000, and in 2011, he became the team's director of college scouting. He also played an instrumental role in the drafting of defensive superstar J.J. Watt. Mike Maccagnan's ability to evaluate talent and put together a competitive roster is what made him so attractive for a struggling organization such as the Jets.
Shortly after hiring him, the Jets set up a second interview with their former defensive backs coach from 2000, Todd Bowels, for the head coach position.
Bowels is soft spoken so many feared that he would not interview as well as other candidates. However, according to former Jet and current Cardinal Antonio Cromatrie, he is a fiery coach who has a brilliant defensive mind similar to that of former head coach Rex Ryan. Todd is well respected by both the players and coaches he worked with throughout his career.
The Kansas City Chiefs' Head Coach Andy Reid calls Bowels a "great hire." He said that when they coached together for the Eagles and Bowels spoke, both players and coaches listened.
About the Writer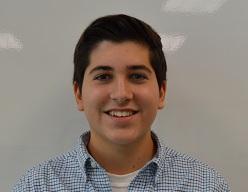 David Stoltz, Staff Writer


David is currently a senior, but as a junior, he was nominated for Boys State. For nearly four years now, David has been a member of the debate...