Becton Regional Earns National Recognition for College and Career Readiness
East Rutherford, NJ (May 2022) – We are proud to announce that Becton Regional High School has most recently received the GreatSchools 2021 College Success Award. 
GreatSchools, an organization which recognizes public high schools across the country, gathers and examines data from 51 state departments of education along with the federal government. "We were proud to recognize Becton Regional High School for its success in preparing students to enroll and persist in college," said GreatSchools CEO Jon Deane.

Becton Regional is one of 1,838 public high schools across the nation to be honored with the College Success Award, which celebrates high schools that demonstrate excellence with preparing students to succeed in college.
"The past two years has challenged all of us in unprecedented ways, but we have collectively made it our mission to ensure our district persevered and our students' educational experience and post-secondary college, career, and military plans were never compromised," stated Dr. Dario Sforza, Superintendent/Principal at Becton Regional High School.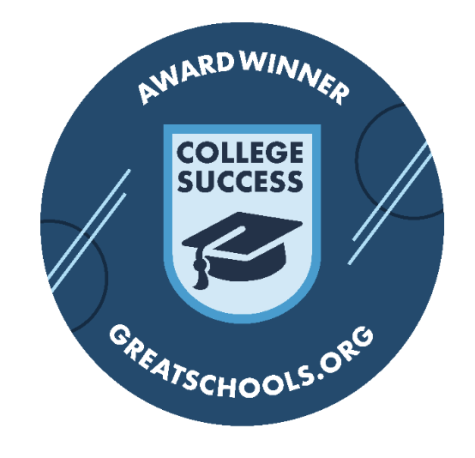 In addition to receiving this prestigious national recognition from GreatSchools.org for its strong postsecondary outcomes, the Becton faculty and staff acknowledged its Class of 2022 this week as they finalized their college, career, and military decisions.  College Signing Day, celebrated annually on May 1st, is traditionally an opportunity to recognize students who have committed to pursuing a post secondary school education. Within the past few years, Becton also added a Military Signing Day component to kick off Military Appreciation Month and celebrate students who make honorable decisions to serve our country.
"This College Signing Day, we applaud all of the seniors who have chosen to continue their education and salute the many incredible educators and staff at Becton Regional High School for the continued commitment to their students' success after graduation," the CEO of GreatSchools added.
This year's celebration takes place after the current graduating class endured over two years of pandemic-related disruptions to its learning. Since the pandemic began, there has been a 5.1% decline in college enrollment rates and stagnant federal financial aid (FAFSA) applications, a leading indicator of future college enrollment. "Thankfully, our school community remained resilient during the pandemic, continued to put students first, and was one of the few schools nationwide to safely keep their doors open 5 days a week with no Covid-related closures," said James Bononno, Assistant Principal. 
Despite some of the overall difficulties during the past few years, the school has adopted and upheld many best practices to support its students' college preparation and success. These best practices  include providing access to rigorous academic college offerings and specialized career-focused electives both within school and through extracurricular programs, while systematically identifying and supporting students at risk of adverse academic outcomes at every grade level.  The school's recent academic success is one reason that the District of Maywood selected a historic partnership for its high school students to formally join the Regional School District. 
Moreover, under the leadership of Supervisor of Guidance Mr. Marc Caprio and some of the top counselors and counseling staff, Becton continues to provide effective academic and college & career counseling that prepares our students not only for today, but also for the future of an ever-changing global society.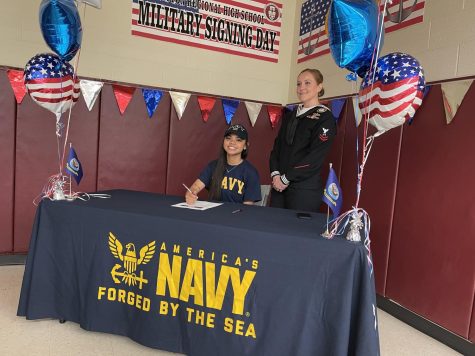 The exponential growth of Becton's highly successful "mini college" proves that students are more than just a standardized test score by offering a menu of dual-enrollment and early college offerings. These high school students have collectively earned nearly 2,500 college credits over the past few years, which has saved parents and students nearly $2 million in tuition, as well as helped graduates start and finish college earlier. 
With all this preparation, paired with a first-class Becton Career Exploration Internship Program (CEIP) for seniors, students' passions and interests are continually connected to the academic and emotional competencies necessary to succeed not only in college, but also in the 21st century's innovative economy. 
"What better way to end a week appreciating teachers than for their efforts in helping to prepare our students to be recognized nationally. I'm blessed to have the privilege to lead and be surrounded by a highly skilled and caring staff. It's this relentless behind-the-scenes grind by our teachers and staff that has turned Becton Regional into an exemplary educational institution," Dr. Sforza said. 
"Together, we continue to think of ways to transform our school district in order to offer our students the best educational experience possible," he added. 
The Becton Regional Board of Education applauds the hard work of the entire school community who collectively aspires to continue the post secondary school success of our students.
About GreatSchools:
GreatSchools is the leading nonprofit providing high-quality information that supports parents pursuing a great education for their child, schools striving for excellence, and communities working to diminish inequities in education. We are the only national organization that collects and analyzes data from all 51 state departments of education and the federal government to provide analysis, insights, and school quality ratings for parents, partners, researchers, and policymakers. Over 49 million users visit GreatSchools' award-winning website annually to learn about schools in their area, explore research insights, and access thousands of free, evidence-based parenting resources to support their child's learning and well-being. Learn more at GreatSchools.org and join us on Twitter and Facebook.