November Student of the Month: Devyn Di Meola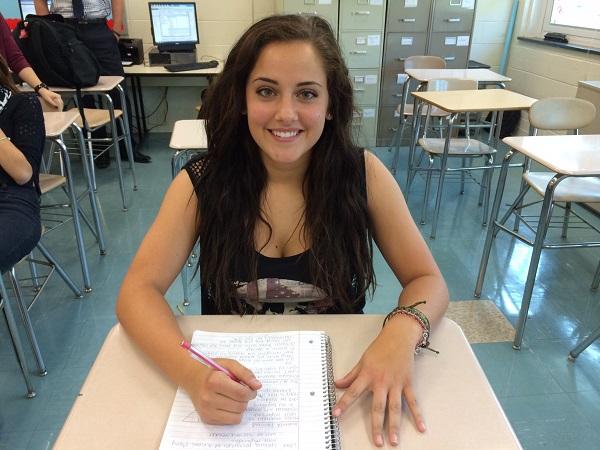 Becton's November Student of the Month is the Cat's Eye View's very own Devyn Di Meola. With an overall grade point average of 99.545 and ranked fourth in the senior class, she has impressed the Student of the Month Committee enough to be announced as the third senior to deserve the honor.
Excited to graduate from Becton with honors, Devyn is considering Boston University, The College of New Jersey, and the University of Delaware as choices for furthering her education. She hopes to study journalism and marketing next year.
Here at Becton, Devyn enjoys calculus with Mrs. Ferris and journalism class. She is a participant of Girls Helping Girls, Key Club, Environmental Club, Student Council, National Honor Society, and Spanish Honor Society, along with being an editor for both the newspaper staff and the yearbook committee. Devyn is also the captain of the girls' soccer team and track team.
Although Devyn's time at Becton has been successful, she is eager to move on to the next chapter in her life. She noted that college will be just as sweet, without a hint of bitterness. "I'm really looking forward to reaching out and meeting new people. It's really important to get away from where you've been your whole life," she said.
She adds that it is also important for students to get involved and challenge themselves if they hope to become the Student of the Month someday. Devyn is an active member of the Becton community, always striving to take the extra step, especially when it comes to taking AP classes.
Despite her favorite quote being J.K. Rowling's "I solemnly swear that I am up to no good," Devyn can be found doing ordinary things such as reading during her free time. She can always be found with a new book in her possession, catching up on the latest novels.
Whenever she gets the chance, she enjoys watching her favorite show, The Office, or catching up on some other television shows on Netflix. She also enjoys listening to Nirvana and the Red Hot Chili Peppers.
Devyn likes to sum up her time here at Becton as one big learning experience. "I've learned that it's not important to be the best at everything. Just be the best that you can be," she concludes.
About the Writer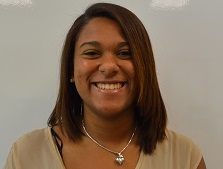 Miranda Febus, Editor
Miranda, Co-Editor in Chief of the CEV, is a believer in the philosophy "Everything is awesome. Everything is cool when you're part of a team." Miranda...