The Most Advanced Project at Becton Regional Since 1971: The Becton Evolution
As recognized by NorthJersey.com, a fresh, state-of-the-art addition is coming to Becton Regional High School in the very near future: The Becton Evolution. Becton plans on expanding the school with a cutting-edge campus that will feature dozens of modern classrooms and unique programs that will transform the traditional high school space into an adaptive, future-ready facility for the students of the Carlstadt, East Rutherford, and Maywood communities. The project was announced by Superintendent/ Principal Dr. Dario Sforza and Assistant Principal Mr. Jim Bononno at the 50th Anniversary Time Capsule Unveiling held on December 11, 2021. The project includes enhancements of special education, vocational, trades, advanced tech, medical sciences, and visual, performing, and culinary art programs to name a few. Up-to-date STEM classrooms, general classrooms, and fabrication shops along with various support spaces and a new gymnasium will be added, also.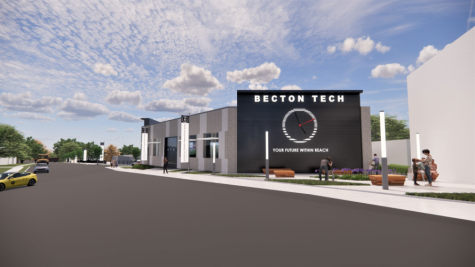 This project has been in the works for a few years now, but with the inclusion of Maywood, Becton's dreams are on the rise to come true! Dr. Sforza explains, "…what hurt us was the number of students we had. The small population of students made it a little bit difficult to give our students everything we wanted." Thankfully, the addition of the Maywood district merger in 2020 was a huge help in getting these plans into fruition. Sforza articulates, "The vision for giving our students more has always been present. We are always looking to give the students more and more each year… and now we can, in ways like never before." With the creation of the Becton Evolution, Sforza is definitely keeping to that promise.
Included in the Becton Evolution is a focus on advanced tech and medical sciences. Some of the programs that will be added are Medical & Health Sciences, Engineering, Architecture, Agriscience, Virtual Design Construction, Cyber Security, Criminal Justice, and Forensics. The expansion will also include a "one-of-a-kind" rooftop solar observatory in order to study astronomy and a hydroponics lab to further students' understanding of Horticulture.
Next, in the exceptional plan is the addition of vocational and trade programs. Becton wants to further meet the needs of students who decide that college is not the right path for them. The enhancement of these programs calls for advanced and innovative spaces to learn these trades. The school plans on crafting a unique building called the Bec Tech Vocational & Trades Building, where classes like Electrical, Masonry, Plumbing, Automotive, HVAC, Green Construction, Welding, Carpentry and Woodwork, etc. will take place. With the expansion of these great programs, students get introduced to the non-traditional career path, rather than sticking with the status quo. It gives students unique opportunities that most students in our area do not get to have.
Furthermore, there will be an emphasis on our visual, performing, and culinary arts programs. Becton, as of recently, has invested heavily in our performing arts department, but this addition will take it to the next level. In our visual arts department, programs such as Architecture, Virtual Design, and 3D printing, Interior Design, Fashion Design, and Animation will become commonplace. The performing arts department will see an influx of singing, acting, and performing classes. Lastly, the culinary arts department will include a state-of-the-art, community dining hall-style kitchen and Wildcat Café for Culinary, Baking, and Pastry Arts.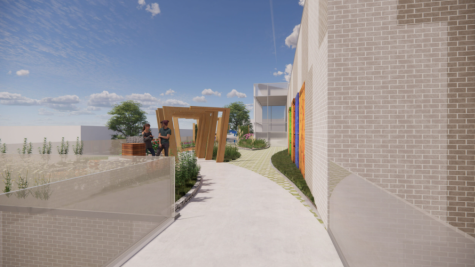 One of the most important additions in the Becton Evolution is the inclusion of the Special Education programs. Currently, Some students who have special needs can not be served at Becton and are thus accommodated by being transported "out-of-house" to other schools that cater to their needs. Dr. Sforza's main goal is to "bring students back home" by being able to fully support our special education students in their own community with an all-encompassing life skills program that will aid the development of key skills through in-house job prep, inclusion programs, and more. To meet these requirements, Becton plans on including a full-scale life skills apartment, therapy rooms, de-escalation rooms, OT, PT, speech therapy, and more. There will also be a rooftop sensory garden included. Honored here is the vision of the late Javiera "Javi" Rodriguez, a key member of Becton's Child Study Team who passed away in April 2020 due to complications with COVID-19. She was described by many as a "relentless advocate for special needs students" and always fought for them. This garden will be a special tribute to her and the message she spent her life spreading.
Lastly, Becton wants to pay tribute to the alumni who have dedicated their lives to the military by building the Becton Veterans Memorial Patio/Plaza. Superintendent/Principal Dr. Dario Sforza expresses, "by honoring our past in this way, we can pave the way for a brighter future." The plaza will honor all Becton Alumni who fearlessly and proudly served and continue to serve.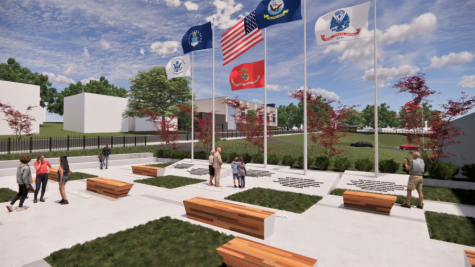 In terms of cost, East Rutherford residents would contribute $176.17 and Carlstadt residents would contribute $171.80 in taxes annually. This results in those residents paying a total of about $14.50 per month. As for Maywood, their contribution will come from adjusted tuition payments. The total community cost from East Rutherford would sum up to $16.5 million, Carlstadt would come to $17.9 million, and Maywood would result in $15 million over a 25-year bond as well as internal reserves of $6.2 million. 
The Becton Evolution campus expansion could save $2.5- $3 million in out-of-district costs, which is roughly 20% of Becton's annual budget. If the District were to do nothing and students would continue to be forced to be sent out-of-district, the Regional community would be spending at least $65-$70 million just on out-of-district tuition costs over the next 25 years. Furthermore, the Regional community would also lose, "the chance to secure historically low-interest rates, which are expected to climb higher in the coming years," according to bectonevolution.com. This would also result in other missed chances for added real estate/rental values as well as opportunities for the future students of Becton.
Sforza reports, "February of 2023, the shovel goes into the ground and the architects anticipated that the project will be complete by December '24." The expansion as a whole is expected to be done and occupied by January 2025. However, the entire project itself depends on the outcome of Tuesday, March 8th, 2022, the official date for the referendum for our community to decide the fate of the Becton Evolution's future. 
With Becton being built in 1971, the plan for a fresh look and new possibilities will be the start of a new chapter for all students and faculty. Becton is taking the steps now so that in the next 50 years, the Wildcat Family can open up yet another time capsule and be amazed by just how much we have accomplished. Without reservation, the next 50 years will be nothing short of monumental for Henry P. Becton Regional High School.
To learn more about the Becton Evolution and its progress, visit https://bectonevolution.com/ or, visit their twitter page https://twitter.com/bectonevolution.