The Holiday Spirit Isn't Dead Yet: Watch The Top Ten Holiday Films of All Time
Santa Clause has come and gone, and Hanukkah has lit its final candle. But if you are still feeling the holiday spirit, you are not alone. We have gathered our favorite holiday movies for your enjoyment.  So before you put your tree out on the curb, grab some hot chocolate, a stale cookie and spend your weekend binge-watching the top 10 holiday films.  

10. The Santa Clause (1994)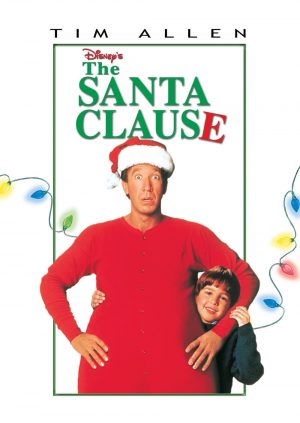 The Santa Clause is a classic transformation story. It starts with Scott Calvin, a selfish, womanizing, divorced absentee father who is recreated as a hopeful, caring and (dare I say it) jolly new man. Through a little known legal "clause", he becomes the new Santa, when the old one falls off of his roof. This adventure to the North Pole, though predictable, forces even the grumpiest adults to believe in the magic of Christmas. MVP: Bernard the Elf who brings the humor and does not put up with the new Santa's nonsense. 
Madea Christmas (2013)


---
Madea Christmas is a good combination of funny and family alike, with its humorous element helping to spread Christmas joy. Madea visits her great-niece after she refuses to come home for the holiday. This is a Madea movie so it is never short of big laughs. The movie is a nice combination of everything Christmas but has its flaws with it's acting. 
8.                   Eight Crazy Nights (2002)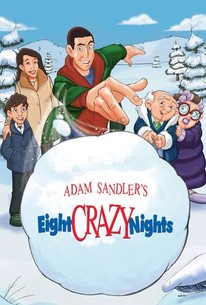 One of the few Hanukkah movies, Adam Sandler brings his classic Hanukkah song to life in this humorous animated film. After being forced to complete community service over the holidays, this plays out like a typical Adam Sandler film with a string of memorable character, but a plot that lacks structure. 

7.                     Arthur Christmas (2011)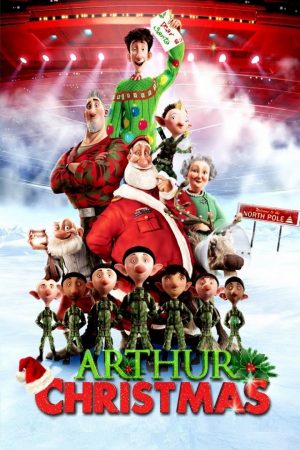 Arthur Christmas is of one the best Christmas movies of recent years with 92% on rotten tomatoes. Santa loses a child's gift, so his son Arthur goes on a memorable journey to find and deliver the gift to its recipient. It is a great movie for kids and has an endless amount of enjoyment throughout. Even adults will enjoy Grand Santa's fun anecdotes. 

           A Charlie Brown Christmas (1965)

Even though it was made back in 1965, A Charlie Brown Christmas, and the whole Peanuts gang, has successfully been able to spread their love on Christmas and several other holidays alike. This is a movie filled with a very sad Christmas tree, a silly dog, a piano-playing boy, another in desperate need of a shower and a great message to all kids about the meaning of Christmas.
The Grinch

(2000)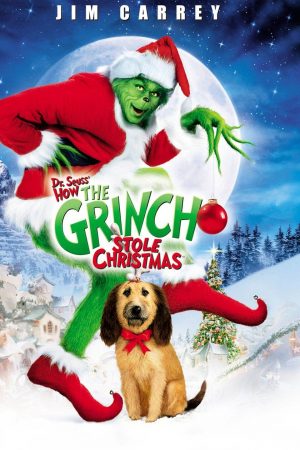 You can ask any adult something that reminds them of Christmas and all of them would have a very similar thought: The Grinch! From the original Cartoon to the most recent incarnation starring Benedict Cumberbatch, the story of the Grinch as withstood the test of time. On our list, we welcome the Jim Carrey version of How the Grinch Stole Christmas as one of the most famous of all time and it is certainly no disappointment.
The Nightmare Before Christmas

(1993)
The Nightmare Before Christmas is one of the most famous Christmas, and even Halloween, movies to ever come out. With 95% on Rotten Tomatoes, The Nightmare Before Christmas is creative, lively and a great mix of Halloween and Christmas spirit coming together.
Elf

(2003)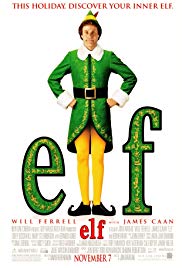 Elf is a funny and interesting twist on Christmas with one of the best comedy actors today, Will Ferrell, as the leading actor. It's a nice, playful, and all-around funny movie for all ages to watch.
The Polar Express

(2004)

Many would say that The Polar Express is one of their favorite Christmas movies and even favorite movie of all time. There is no shame in that since The Polar Express is a creative and new way to talk about the story of Christmas, setting most of the movie on a train trip to the North Pole. The Polar Express is innovative and nothing comes close to the enjoyment you can get in this animated holiday film.
Home Alone

(1990)
Home Alone could be considered the Christmas movie all people watch. Kevin McCallister is left (you guessed it) home alone. He has to fight off the wet bandits who are robbing houses in his neighborhood. Home Alone is one of the most famous movies of all time and loved by everyone. The cast is exceptional, the plot is Home Alone is no doubt one of the first things you think about when Christmas is on your mind.
About the Writer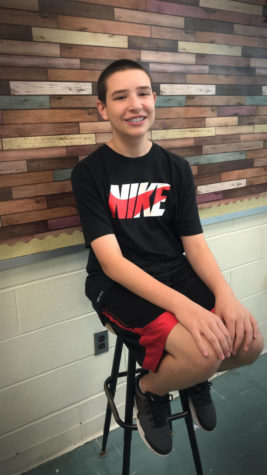 Anthony Berrios, Staff Writer
This is Anthony's first year on the Cat's Eye View staff. He is a sophomore this year and his friends describe him as nice, easy-going, and fun. He...