Take a bite out of Thanksgiving with Becton's Culinary Team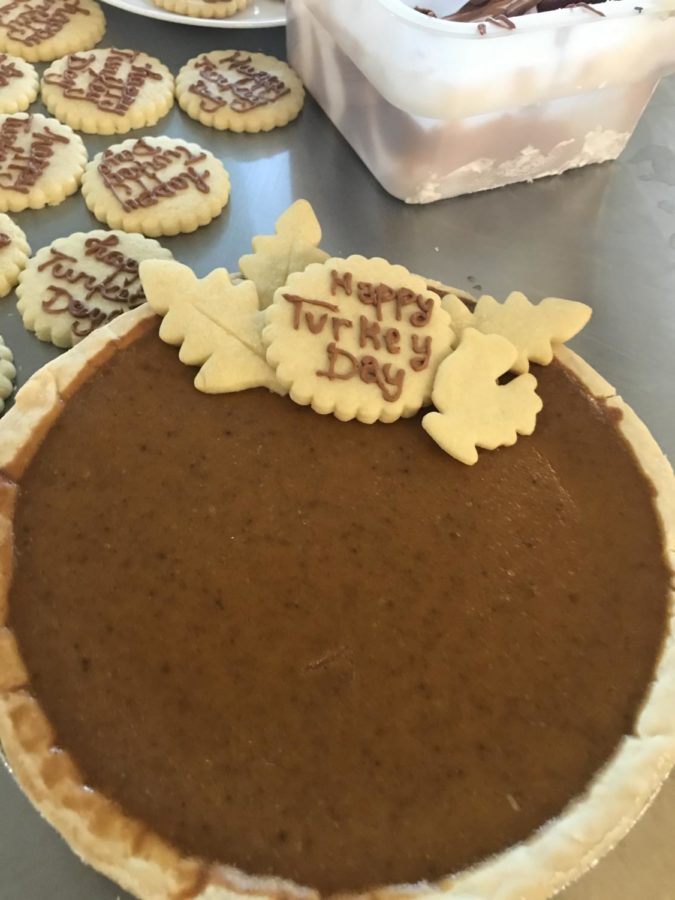 Thanksgiving is a holiday where you get to spend time with family and celebrate your traditions. But while it's great to be thankful and spend time with family, the question that's always on your mind is… "What are we eating?"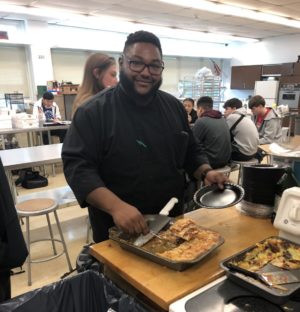 Thanksgiving is the day where you forget your healthy mindset and go all out on sweets and food alike. From sauteed brussel sprouts to their top-secret mashed potatoes recipe, all the way to their world-famous pecan pie, chefs are always finding a way to impress their guests. While a clear main course would be the standard Thanksgiving turkey, the best chefs are not that simple,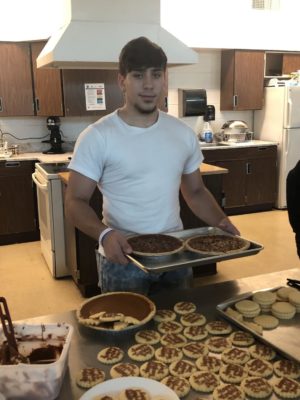 putting a twist on the traditional fare. Perhaps a tofu turkey or a roast Peruvian turkey.
Maybe a dry-rub or the sometimes dangerous deep-fried turkey. Chefs always have something up their sleeve when Thanksgiving rolls around since it is their time to truly stand out and show off their repertoire of recipes. Usually leaving their guests stomachs stuffed, it makes you wonder what exactly would a chef make on their ideal thanksgiving? From appetizers to desserts, there are so many things on a chef's mind that they can go on for days on end talking about all of the thanksgiving foods and how to make them. Luckily, we sifted through the recipes with our culinary team to provide you with the best meal options this Thanksgiving.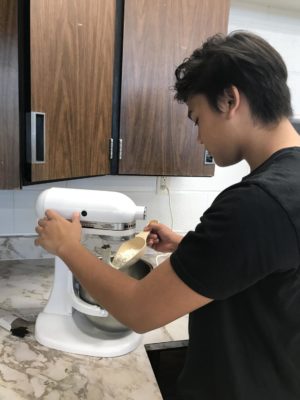 We interviewed Chef. Perdomo culinary teacher, and former professional chef, and Chef. Damelio baking instructor and pastry chef.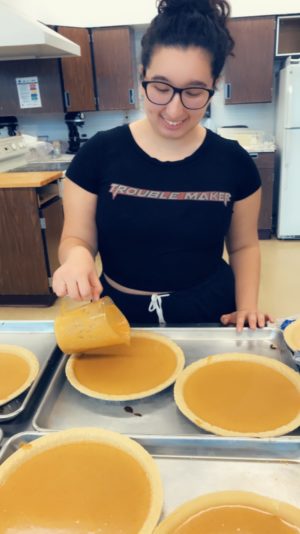 What is something that you make every year?
Chef. P: "Some of my staple Thanksgiving dishes are baked macaroni and cheese, beef & cheese empanadas, turkey, and honey-butter".
Chef. Damelio: "Every Thanksgiving I like to choose a different fall-flavored dessert, this year we will be making apple fritter donuts. If it is labeled pumpkin spice I probably will buy it."
Any Thanksgiving Day traditions?
Chef. Damelio: "Our biggest tradition is making an obscure number of deviled eggs. My family loves them and we all eat them the entire day."
What would you cook for a great Thanksgiving Day dinner?
Chef. P: "I like to make the turkey because it is very symbolic and my family appreciates the flavor twists I like to put into our turkey every year. This year I am spicing it up by making duck 3 ways. We make homemade honey-butter using heavy cream and honey in a mason jar. I begin to shake it and get the process started. While I shake the mason jar, I tell my family what I am thankful for [this] year and then we begin to pass the mason jar around the table and tell each other what we are thankful for until the butter is complete, Then we eat!"
What's your Thanksgiving food experiences like?
Chef. P: "My thanksgiving food experience revolves around cooking and birthday cake. As a turkey-baby born around Thanksgiving we tend to celebrate my birthday around Thanksgiving, with the whole family. Everyone in my family is well-versed in cooking, or at least attempts to be marked [as] the best chef in the house. So it turns into a family competition of who makes the best dish in the family [and] we tend to pull out all the stops for the holidays".
What are you thankful for?
Chef. Damelio: "This Thanksgiving I'm incredibly thankful [that] my brother who serves in the air force will be attending our Thanksgiving [dinner]".
Chef. Damelio's Pecan Pie Recipe
INGREDIENTS
 1 9-inch pie crust, partially pre-baked
 1 cup granulated sugar
 1 cup light corn syrup*
 1 teaspoon vanilla extract
 1 teaspoon salt
 1/4 teaspoon ground cinnamon
 4 eggs, whisked
 1/2 cup (1 stick) salted butter
 2 cups pecan halves (plus extras to line the top, if desired)
INSTRUCTIONS
1. Partially pre-bake a pie crust in a 9-inch pie pan according to
its instructions, then heat oven to 350°F.
2. In a medium bowl, whisk together sugar, corn syrup, vanilla, salt
and cinnamon; add eggs and whisk until smooth.
3. Melt butter in a small saucepan over medium heat for about 4-5
minutes, stirring often, until the butter turns brown and fragrant.
Slowly pour butter into the sugar mixture, and whisk to combine.
Chop the pecans, then stir them into the butter and sugar mixture
until combined.  Then pour the entire filling into the prepared pie
crust. If desired, line the top of the filling with extra pecans.
4. Bake for about 50-60 minutes, or until the filling is set.  And by
"set", I mean that the filling will probably be slightly jiggly, but not
too sloshy.  If it's too sloshy, don't hesitate to add it back in for
another 10-20 minutes (baking times can be very different with pecan pies). 
Additional interviews completed by Jessica Szewczyk
About the Contributor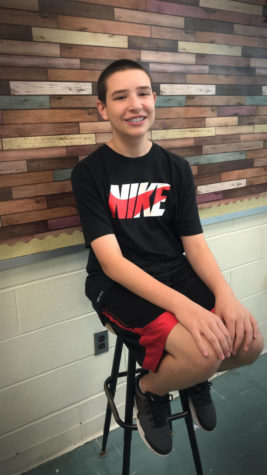 Anthony Berrios, Staff Writer
This is Anthony's first year on the Cat's Eye View staff. He is a sophomore this year and his friends describe him as nice, easy-going, and fun. He...