Seniors MacKenzie & Knoll reflect on latest charity work
Hang on for a minute...we're trying to find some more stories you might like.
Seniors Skylar Mackenzie and Joseph Knoll used their spring break to build homes in a small community in Batey Lecheria in San Cristobal, Dominican Republic. Along with several others, they helped out for eight days with a Pompton Plains church group called Our Ladies of Good Counsel.
While in the village, the upperclassmen distributed toys, books, and other common household necessities, tore off old roofs and built new ones, painted a library, assisted a first-grade class, and played outdoors with the children until their bus arrived.
"The biggest impact we made was playing with the kids because they get no attention or love at home, so it takes their mind off the fact that they don't live in favorable conditions," said Skylar. She then went on to add that she has learned to appreciate everything that she is given and already has, including her health and being able to go to the doctors.
"It felt good to help people in need and give back to the less fortunate," said Joseph.
While reflecting on their trip, the Becton students fondly recalled that every interaction was full of funny, vibrant, and original people. Skylar continued to share that she met a nun who spent over 20 years volunteering.  
Both can agree that the experience gave them a new outlook on life. "It made me realize that whatever I'm going through is not as serious as what others are going through. I can't complain; I'm living a good life and having things that I need to survive is more than enough," Skylar said.
"Overall, it was an eye-opening experience because all the kids were happy even without having all the luxuries we have. I was sad to leave and felt guilty that I got to come home while the kids had to go back to their normal lives, such as going to bed dirty and sleeping on the floor," she added.
Skylar plans on going back for a whole year starting next summer and both are open to the possibility of helping out in a different country.
The seniors both recommend that their peers find ways to volunteer because of the rewarding and valuable lessons that are learned.

About the Contributors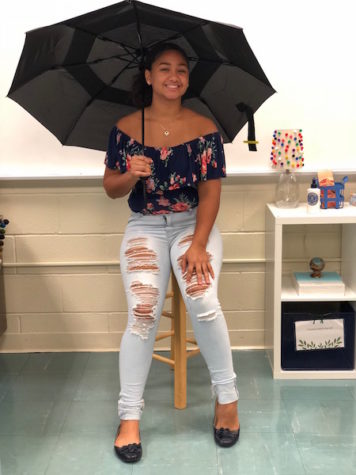 Samirah Reyes, Staff Writer
Samirah Reyes is a 15 year old sophomore who attends Becton Regional High School. She enjoys playing both volleyball and basketball at school. Her favorite...